21 Dec 20
This article is more than one year old
MSF in 2020: An extraordinary year in pictures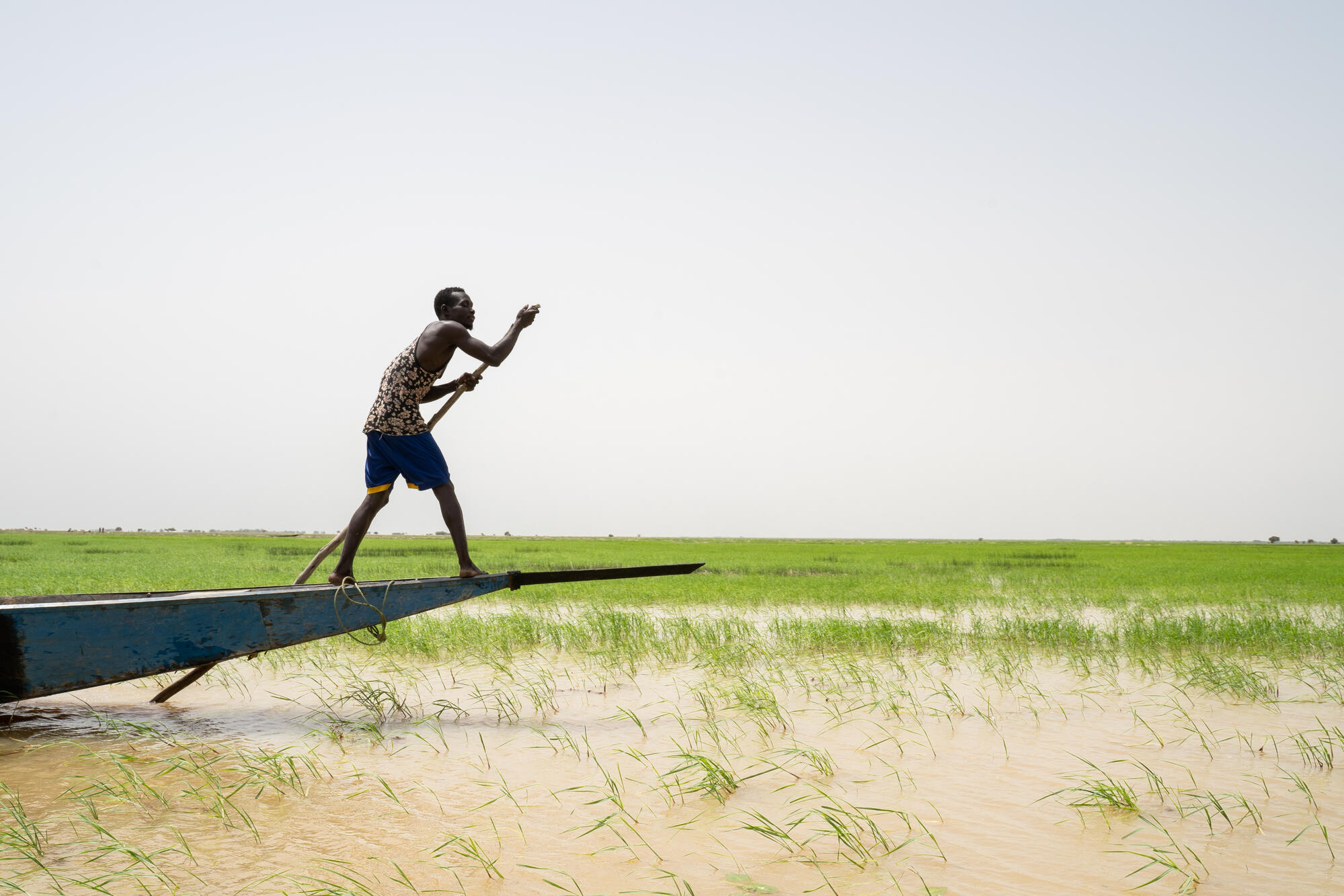 For most of us, 2020 has been a year like no other. Our lives have rarely felt this closed off and the distances between our family and friends never so great.
For an organisation like MSF – one powered by people who are dedicated to taking on complex medical emergencies – the impact of COVID-19 has, without doubt, become our biggest challenge in recent history.
But other crises haven't stopped for the coronavirus.
From measles outbreaks across central Africa to grinding civil war in Yemen, vast flooding in South Sudan to the terrifying explosion that shook Beirut and, most recently, the escalating conflict in Ethiopia that has evolved into a worrying refugee crisis.
In every emergency, in every aspect of our life-saving work, the pandemic has pushed our teams to the limit – and we can only go to the length we have because of you.
Taken throughout this extraordinary year, here's our collection of pictures from just some of the moments that mattered in 2020.
Of course, 2020 will be remembered as the year of the coronavirus. The images on this page include pictures from our response to the COVID-19 pandemic from around the world.
But, strikingly, they also cover a number of countries in which MSF teams worked on a scale that would have been unthinkable before the pandemic: nursing homes in Spain and the United States; hospitals in Brazil and Switzerland; refuges for vulnerable people in Belgium and France.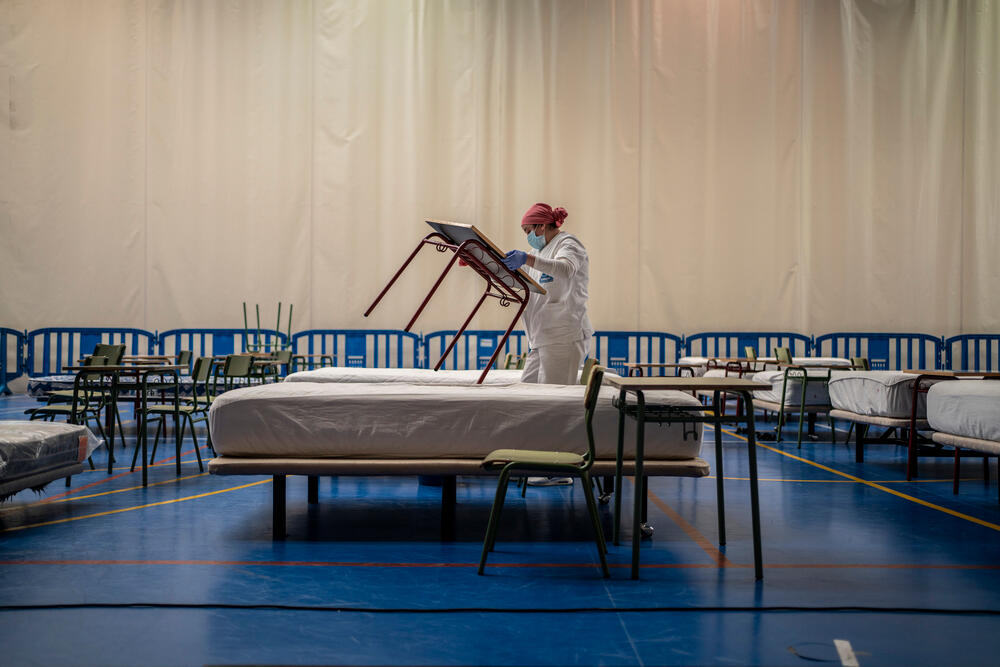 Preparing for the first wave – Leganes, Spain, 25 March 2020
Inside a sports centre in the city of Leganes, a temporary hospital ward is set up to treat the growing number of COVID-19 patients in Spain.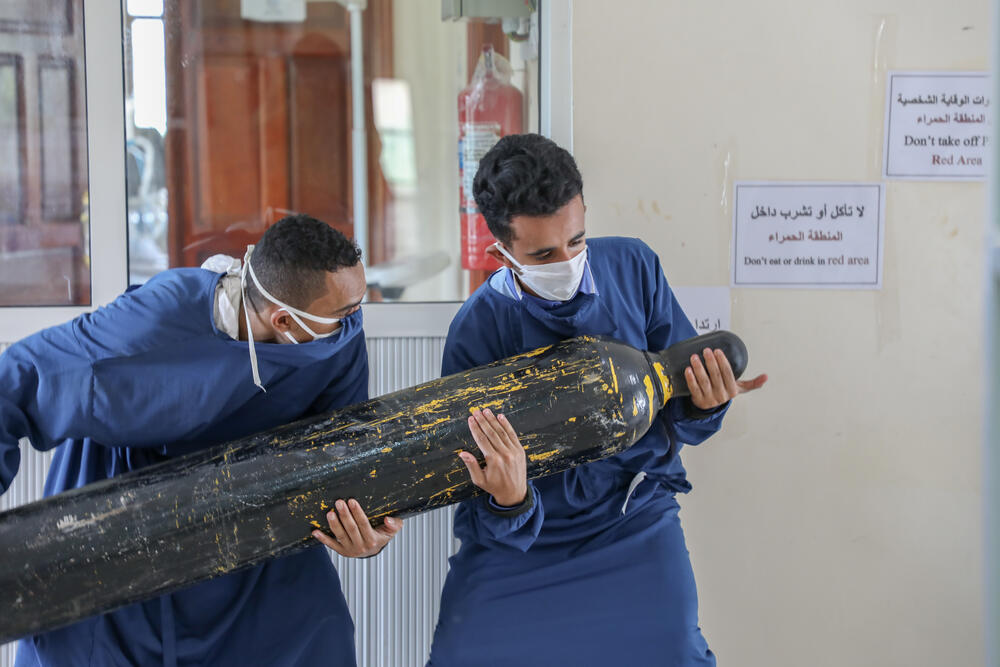 Carrying cylinders – Al-Sahul, Yemen, 7 July 2020
Two team members carry a large oxygen bottle into the ICU at Al-Sahul COVID-19 centre in Ibb governorate. Here, our teams supported local health authorities to care for patients in the 18 intensive care beds and 70 inpatient beds, as well as by providing vital medical supplies and training to staff on infection prevention and control measures.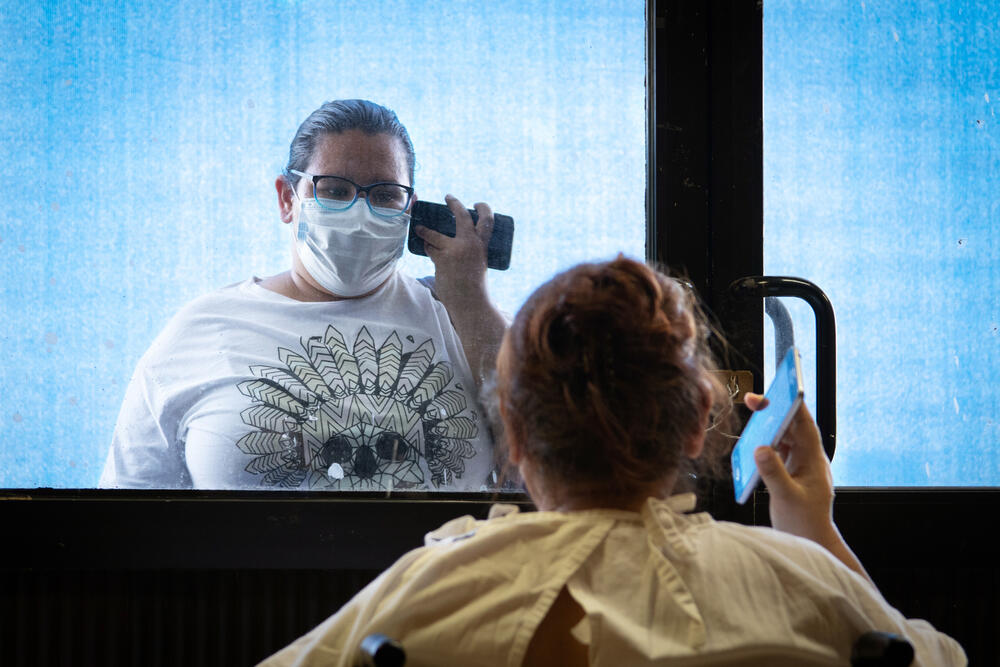 Visiting family – Matamoros, Mexico, 6 September 2020
A patient being treated by MSF at the COVID-19 centre in Matamoros receives a welcome visit from her family. The centre, along with others in Reynosa and Tamaulipas, treated both mild and more severe cases, as well as provided support for people who could not self-isolate at home.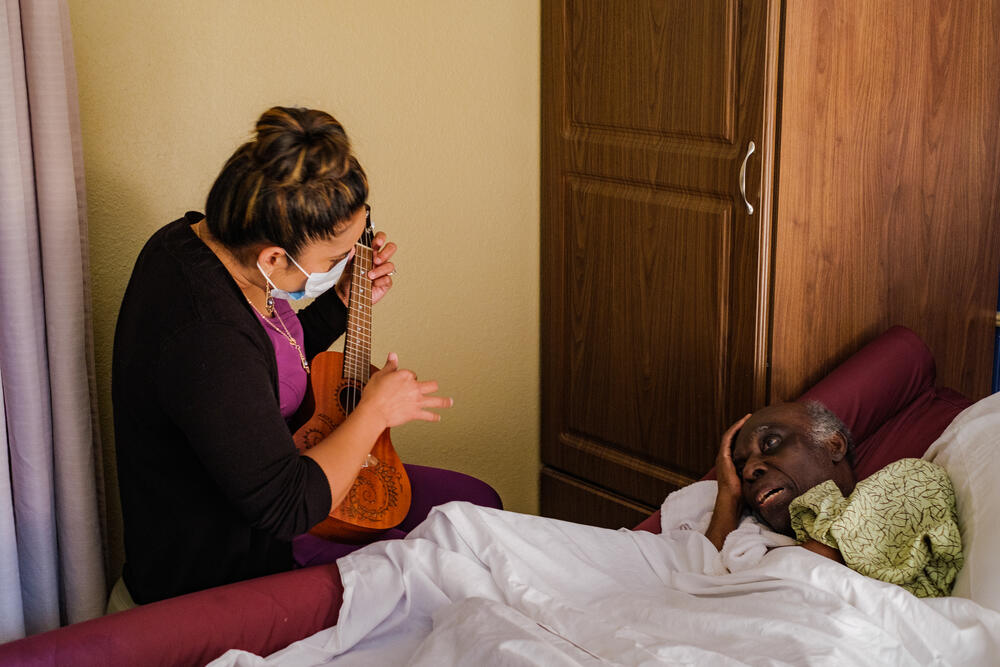 Sing-a-long – Houston, USA, 1 October 2020
Adelia Patterson, a staff member at Beechnut Long-term care facility in Houston, plays her ukulele and sings with a resident. In response to the huge numbers of coronavirus-related deaths in US care homes, MSF began supporting these long-term care homes across the country.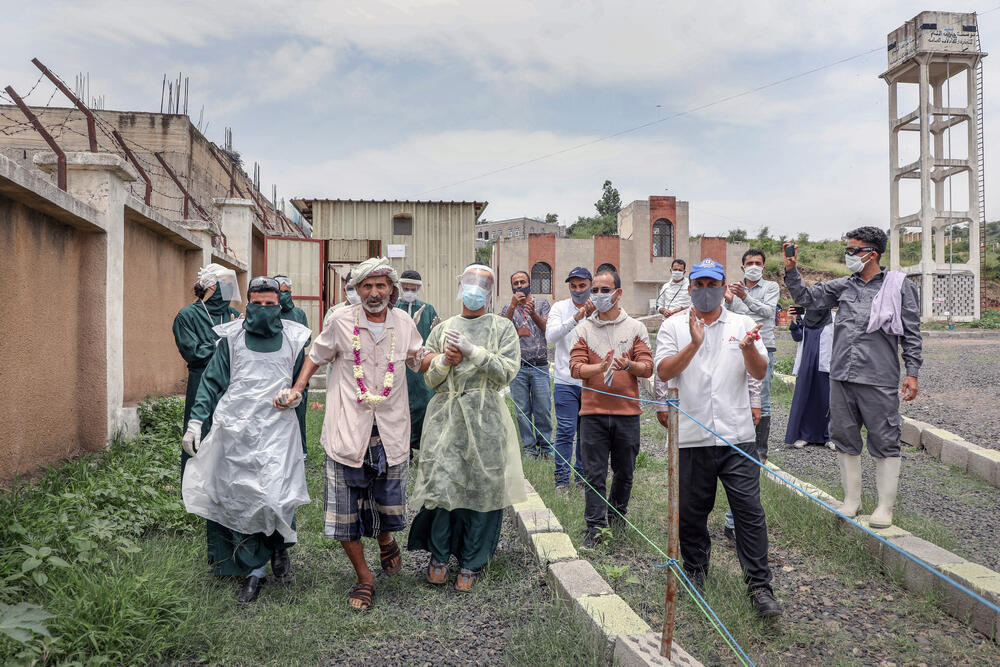 Discharged from hospital – Al-Sahul, Yemen, 8 July 2020
Sixty-year-old Ghanem Qaid Nasser celebrates being discharged from an MSF-supported hospital after being treated for severe COVID-19. He was first admitted with a fever and cough, but then spent time seriously ill in intensive care. After two weeks of dedicated treatment, he was thankful to return home.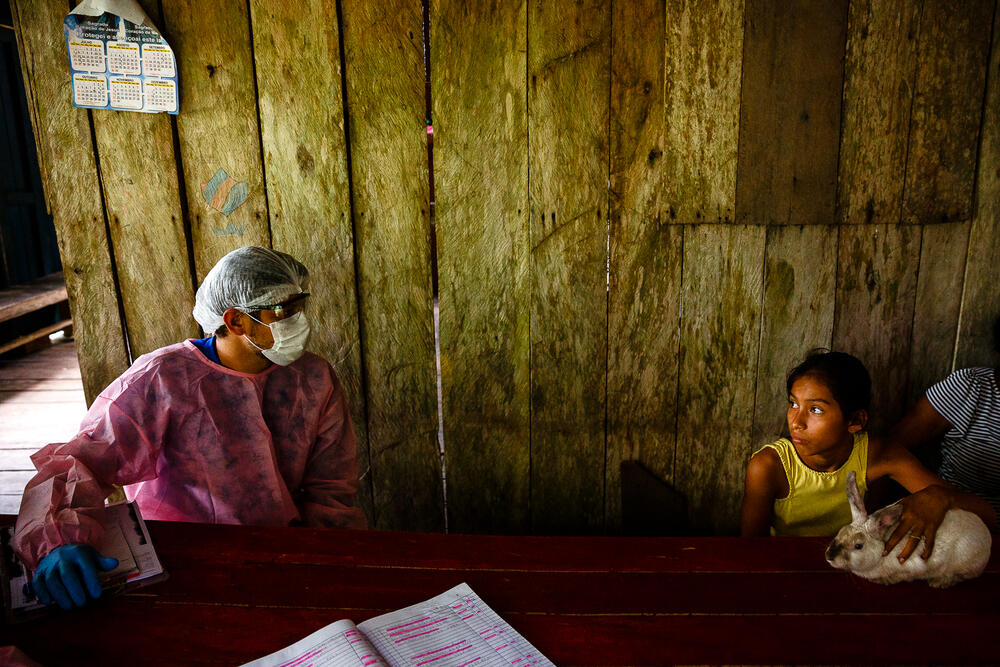 Going house-to-house – Amazonas State, Brazil, 8 July 2020
A healthcare worker wearing PPE talks to an indigenous family as part of a mobile clinic working to reach people living in Brazil's remote Lake Mirini region. As the pandemic spread, these mobile teams quickly adapted so they could continue providing care to cut-off communities.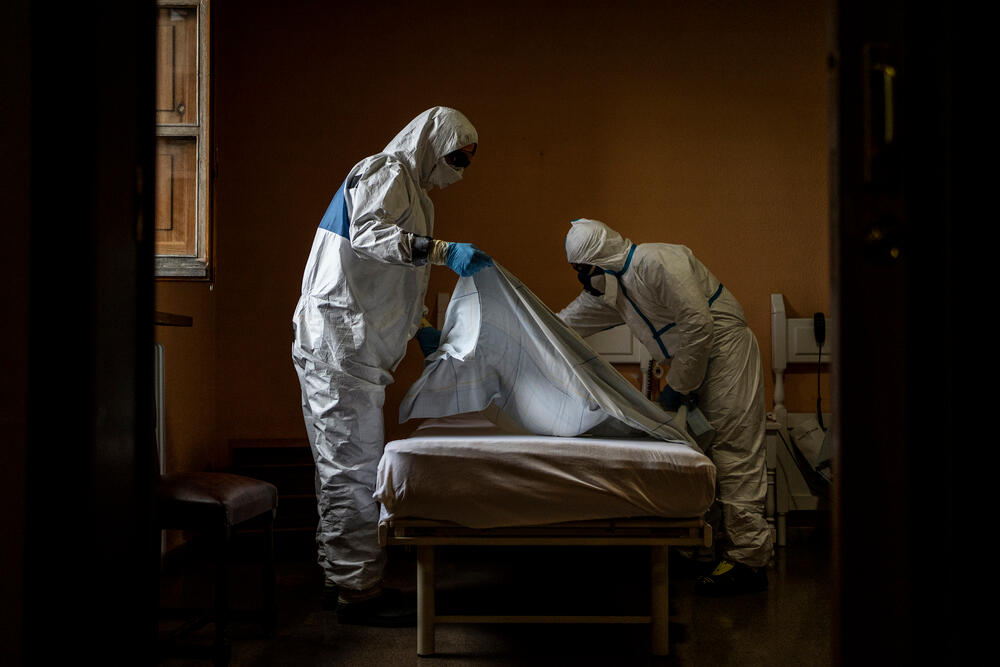 Relocating residents – El Royo, Spain, 14 April 2020
Members of the local fire department help to relocate residents from a care home needing support during Spain's first wave of COVID-19 infections.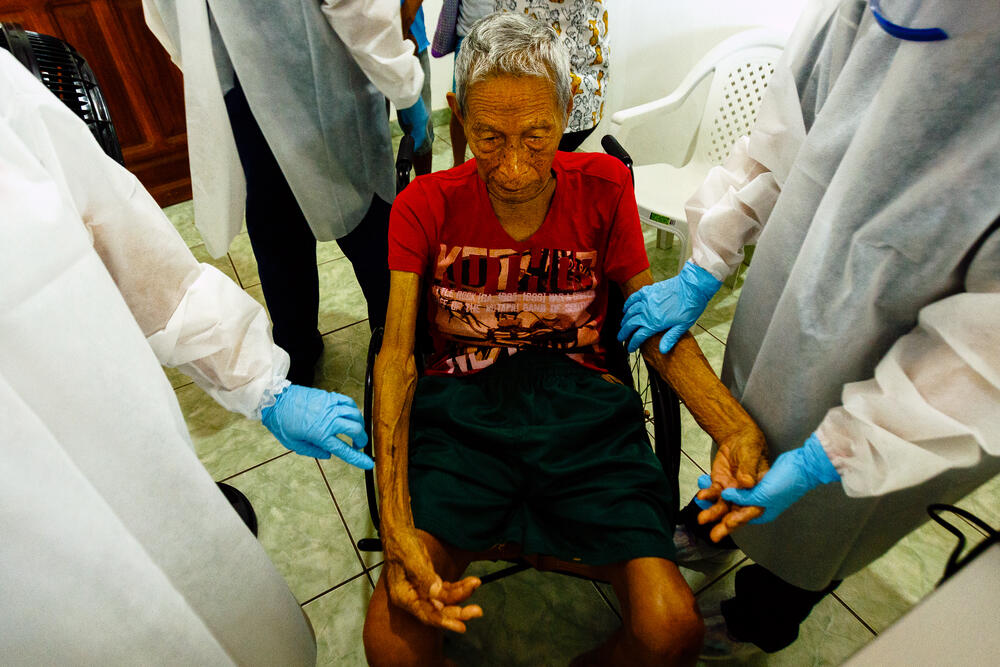 Antonio receives care – São Gabriel da Cachoeira, Brazil, 15 July 2020
MSF medics treat 99-year-old Antonio Castro at a centre for moderate COVID-19 cases in Brazil. Antonio was under observation for a few days after suffering with breathing difficulties.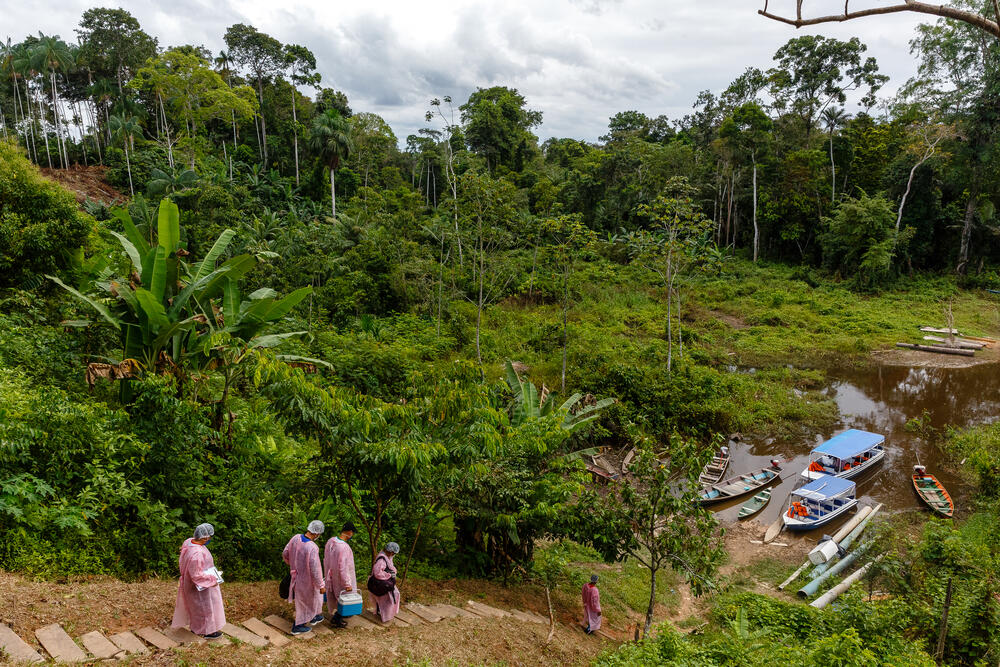 Across the Amazon – Amazonas State, Brazil, 8 July 2020
An MSF outreach team preparing to travel by boat to remote indigenous communities during the pandemic. Despite the rainforest environment, PPE remained essential to protecting people.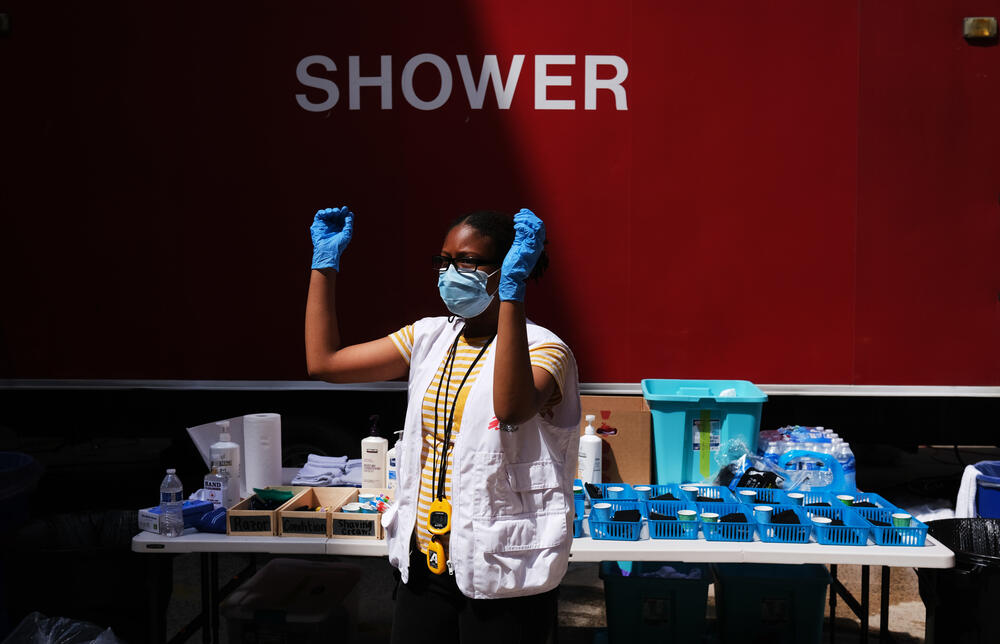 Spencer Platt/Getty Images
Shower – New York City, USA, 7 May 2020
MSF staff at a relief station in Manhattan offering showers, toiletries, socks and underwear to homeless people with limited access to clean water and sanitation. Throughout the pandemic, many people chose to leave homeless shelters fearing a greater risk of infection.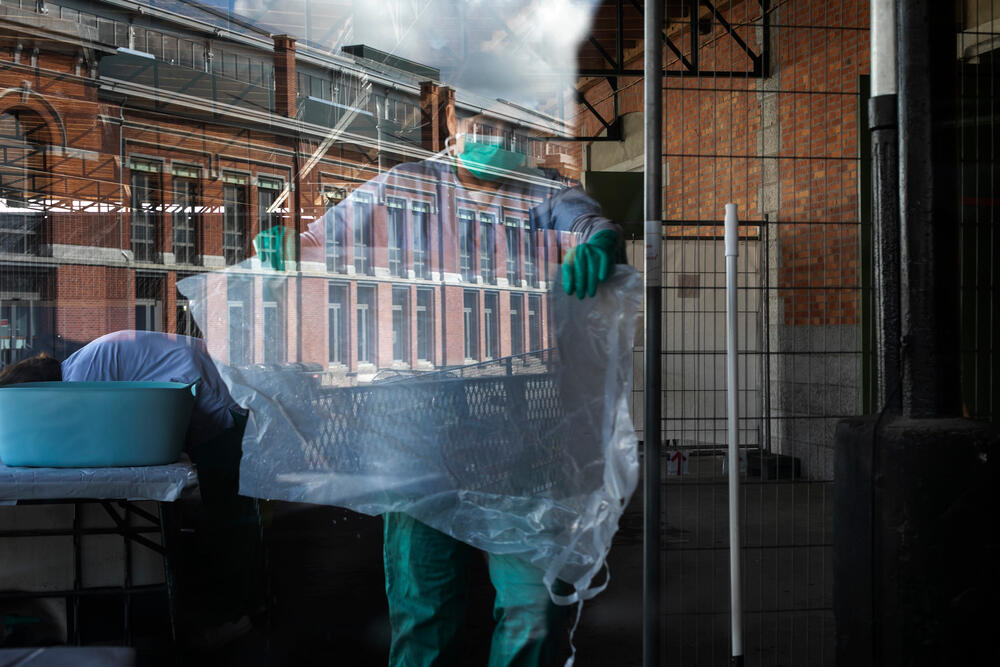 Clean-up operation – Brussels, Belgium, 30 April 2020
A volunteer washing and disinfecting protective equipment at a project set-up to treat vulnerable homeless people and migrants for COVID-19 in the Belgian capital.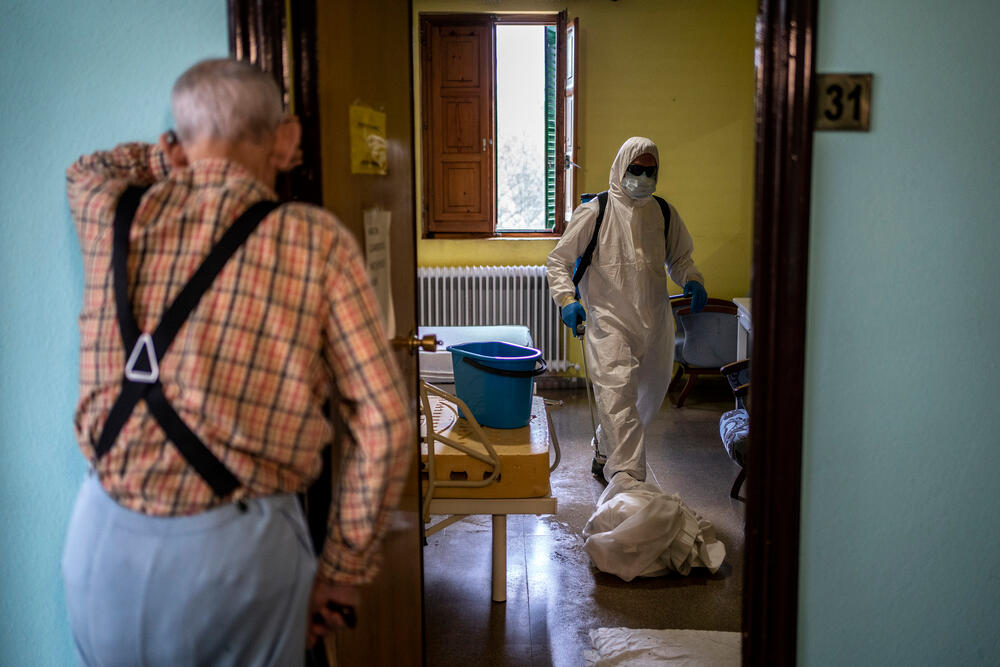 Disinfected – El Royo, Spain, 14 April 2020
An elderly resident watches volunteers disinfect his room at a care home during the first wave of the pandemic.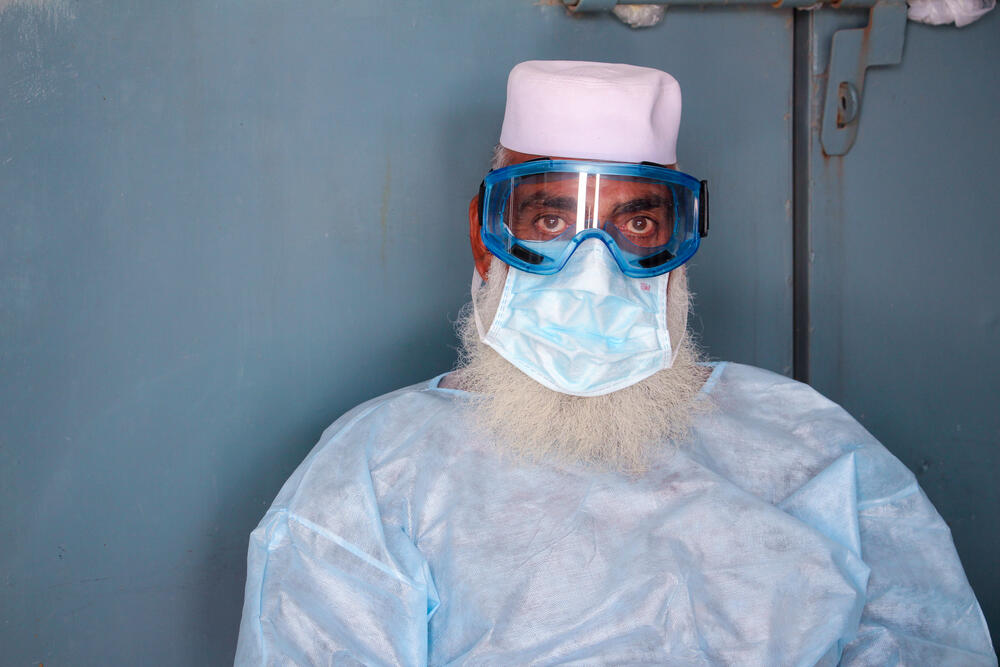 On duty – Peshawar, Pakistan, 9 July 2020
An MSF watchman wearing PPE waits at the entrance of Peshawar Women's Hospital. To help ensure that routine treatment can continue for patients, he checks the temperatures of all staff entering the wards.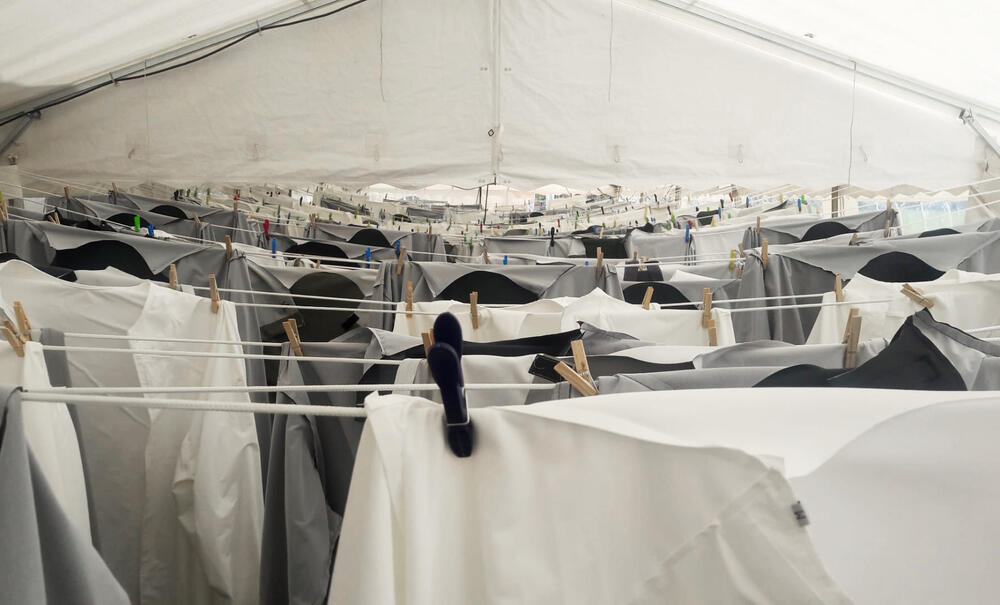 Washing street – Antwerp, Belgium, 15 April 2020
As PPE shortages hit, MSF teams at three hospitals in Belgium applied expertise from dealing with disease such as Ebola to develop a process that would clean and disinfect reusable aprons on a massive scale. This washing street was just one part of the process that allowed us to repurpose 500 aprons a day at each hospital.
Refugees and displaced people
Despite COVID-19, people continued to be forced from their homes in record numbers this year. The UNHCR reported in June that the number of people displaced worldwide has almost doubled in the past decade to 79.5 million.
This year, we watched in horror as the infamous Moria refugee camp on the Greek island of Lesvos was razed to the ground, leaving 13,000 people with nowhere to sleep.
Despite a life-saving maiden voyage in August, Sea-Watch 4 – a search and rescue ship on which we provide medical care for people rescued – was detained by the Italian authorities. This was the fifth such incidence of a civilian rescue ship being impounded in as many months.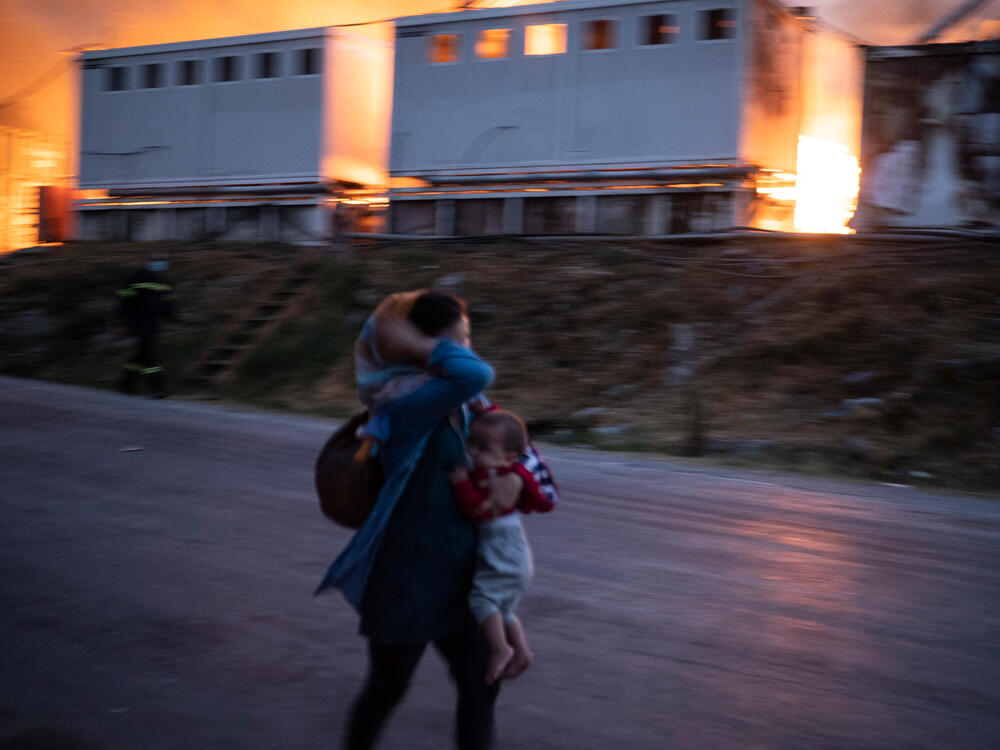 A woman flees a fire at Moria refugee camp – Lesvos, Greece, 9 September 2020
A woman clutches her child as she flees from a fire that broke out and destroyed Greece's largest refugee camp, an overcrowded facility on the island of Lesvos, leaving nearly 13,000 people without shelter.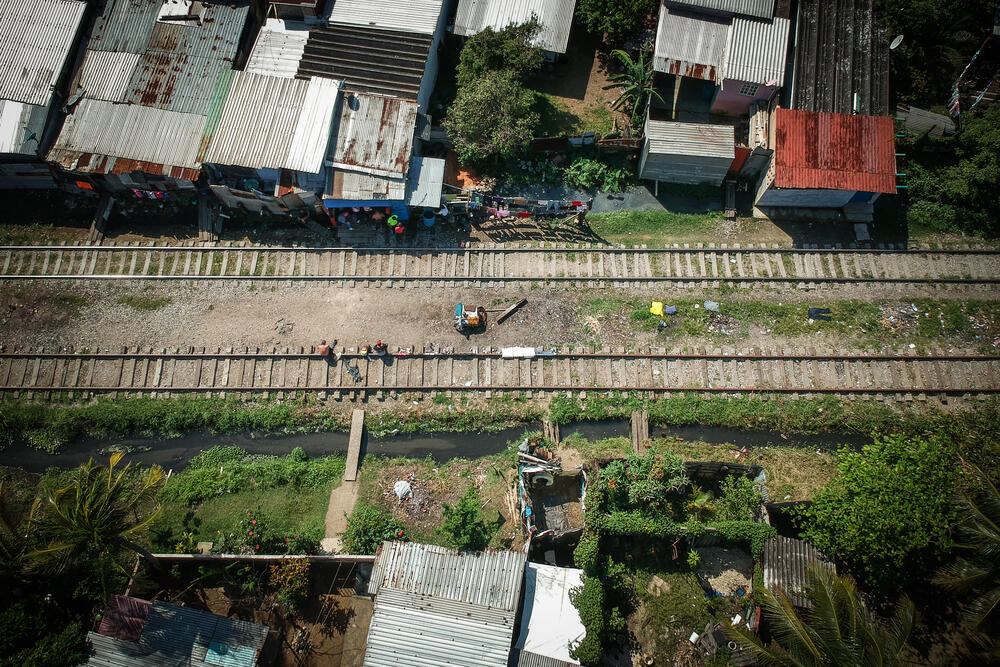 Léo Coulongeat/Hans Lucas
The tracks that carry 'La Bestia' – Coatzacoalcos, Mexico, 18 February 2020
La Bestia (the Beast), also known as the Death Train, is the name of a network of freight trains that transport fuel and other supplies along the railways of Mexico. But the network is also used as a means of transportation for migrants, mainly Salvadorans, Hondurans and Guatemalans, seeking to reach the United States. MSF cares for people travelling along the route through Mexico.
Hannah Wallace Bowman/MSF
Souleman, Layla and Cillian – Sea-Watch 4 rescue ship, Mediterranean Sea, 25 August 2020
Souleman and Layla, along with their two-year-old son Cillian, were rescued from a rubber boat in distress by an MSF and Sea-Watch team on 23 August. They disembarked onto a quarantine ferry in Palermo, Sicily, on 2 September after spending 10 nights on board Sea-Watch 4, a search and rescue ship operated by Sea-Watch and MSF.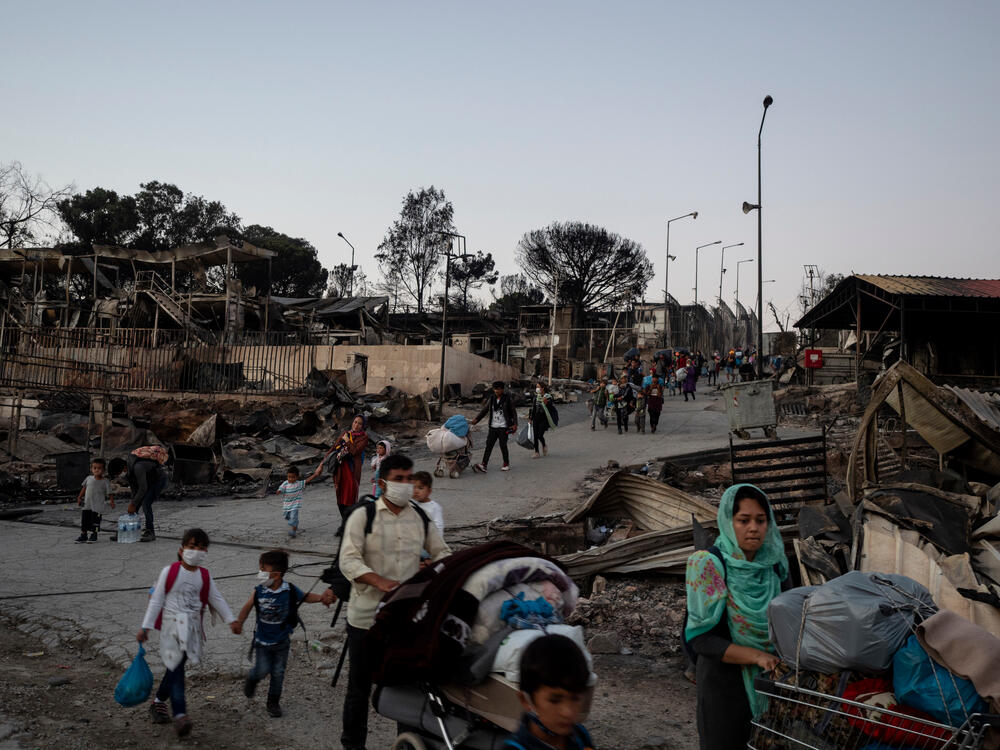 Leaving Moria refugee camp – Lesvos, Greece, 9 September 2020
Refugees and asylum seekers leave Moria refugee camp the day after it was razed in a fire, leaving nearly 13,000 people without shelter. "A new camp will do nothing to solve the structural issues that have caused chaos and suffering on the Greek islands for years. People need safe accommodation on the mainland and in other European countries," said Marco Sandrone, MSF coordinator in Lesvos.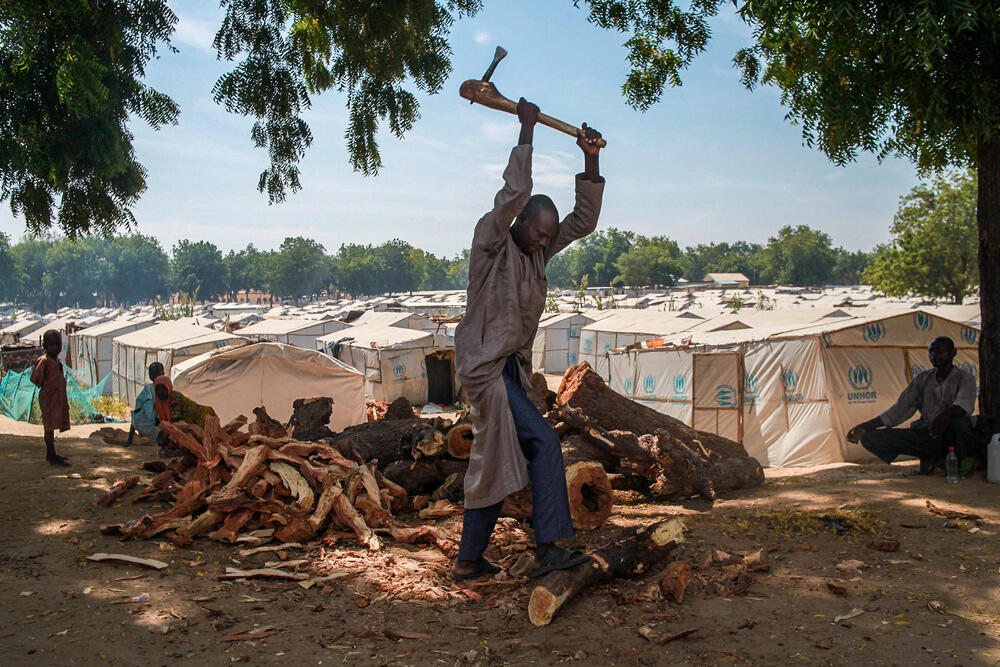 Chopping firewood – Bama camp, Nigeria, 7 December 2019
A resident of Bama camp in Borno state, Nigeria, chops firewood. Firewood is a precious commodity for many of the people internally displaced by violence in Borno. People often trade food and other essential items for it as without fire and fuel, displaced people cannot cook the food rations that are distributed for them.
Protest outside the French Ministry of Health – Paris, France, 20 November 2020
On International Day of the Rights of the Child, around 50 unaccompanied foreign minors gathered in front of France's Ministry of Health. With MSF, the Committee for the Health of Exiles (Comede), called for the right to accommodation. Around 100 unaccompanied foreign minors are still forced to survive on the streets in Paris.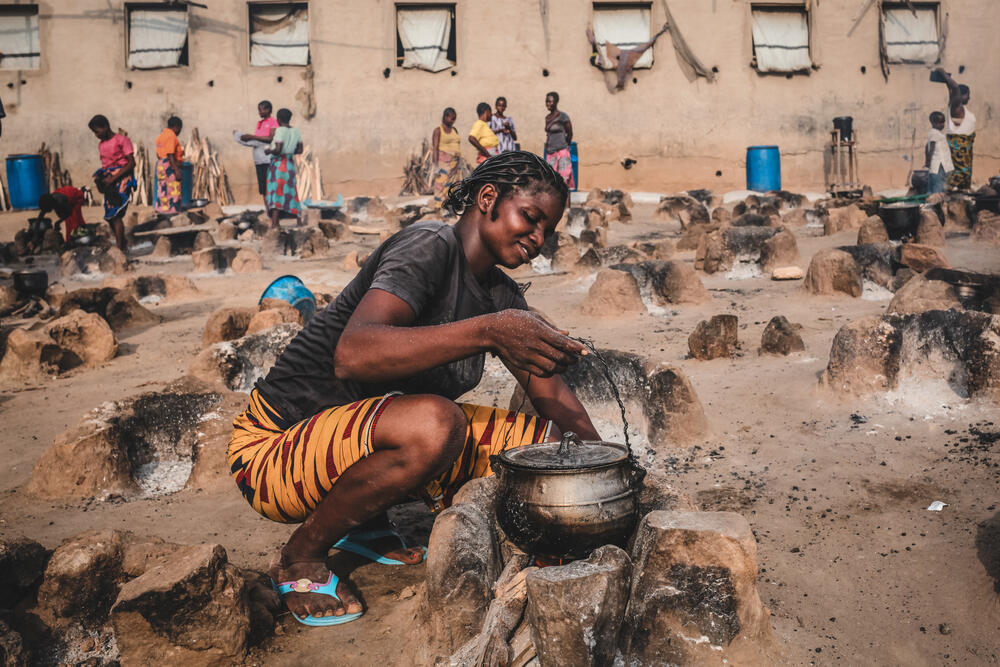 A young woman cooks in Abagana camp – Benue, Nigeria, 25 June 2020
A young woman cooks an evening meal for her family in an open-air cooking area in Abagana camp. Nigeria's 'middle belt' states host the largest numbers of internally displaced people in the country, outside of the northeast. Most were uprooted by the so-called 'farmer-herdsmen' conflict. MSF has been working in Benue since 2018, predominantly with displaced farmers, providing primary healthcare services, shelter and water and sanitation services.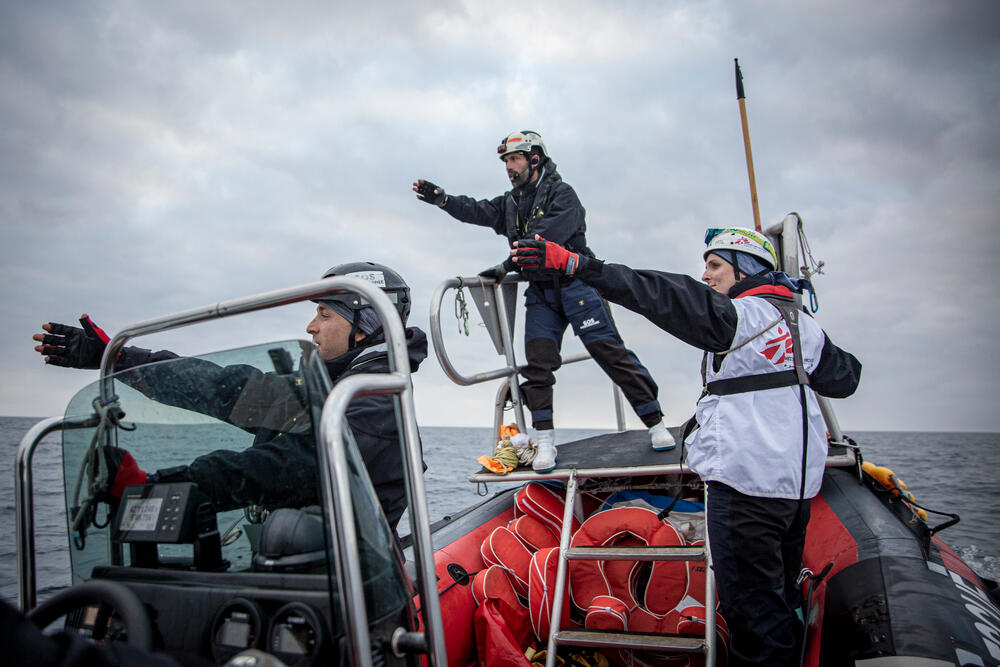 Anthony Jean/SOS MEDITERRANEE
Training with SOS MEDITERRANEE – Mediterranean Sea, 15 February 2020
The MSF and SOS MEDITERRANEE teams conduct a search and rescue simulation exercise at sea, en route from Marseille to the central Mediterranean onboard Aquarius.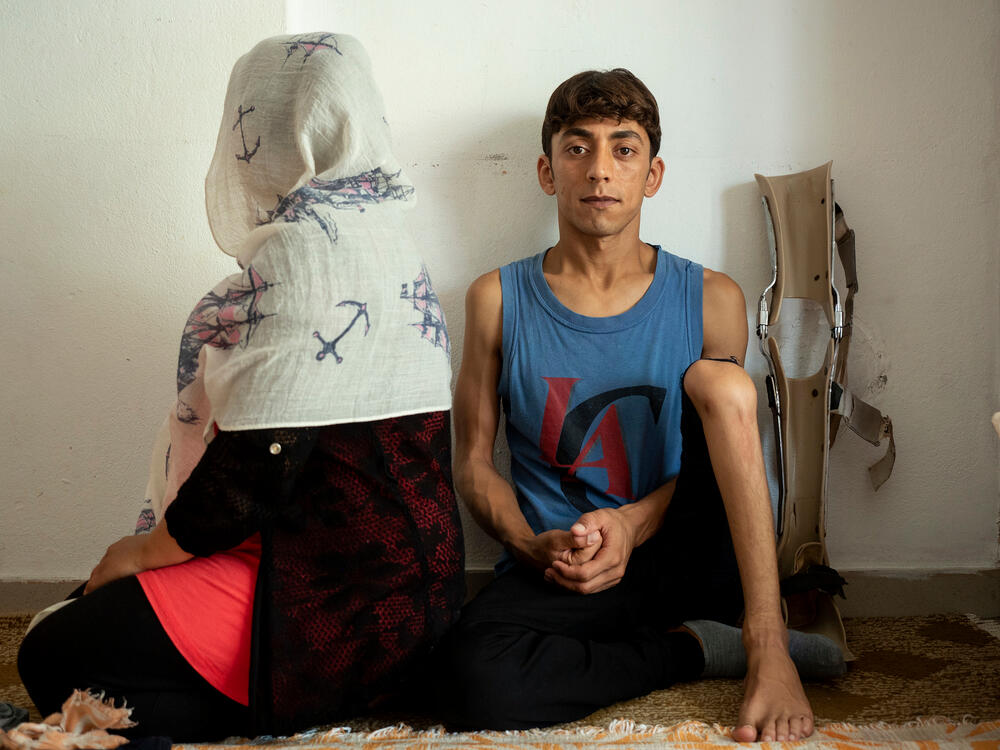 Enri CANAJ/MAGNUM Photos for MSF
Soma and her husband – Athens, Greece, 28 August 2020
Soma Sediqi and her husband are from Kabul, Afghanistan. They have two young children. "We arrived in Lesvos in June 2018. Moria camp was horrible and scary. Every day was a traumatic experience." The family stayed in a container with 20 other people for five months before being transferred to Athens. But after they received refugee status, they were told to leave their accommodation.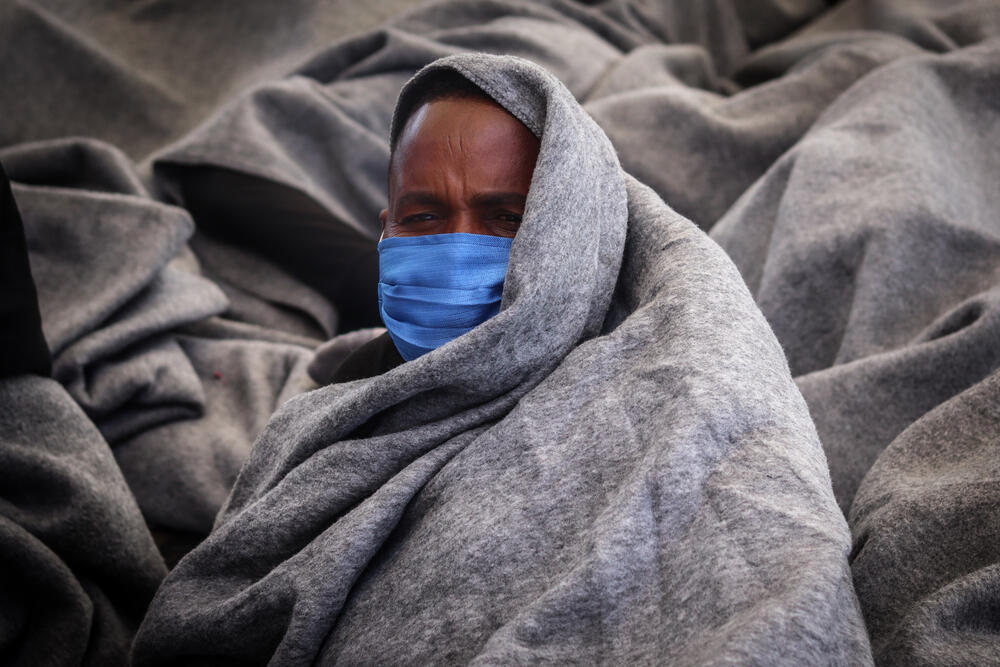 MSF/Hannah Wallace Bowman
Life on deck – Sea-Watch 4, Mediterranean Sea, 25 August 2020
A survivor on the deck of Sea-Watch 4, a search and rescue ship operated by Sea-Watch, with on board medical care provided by MSF. More than 200 men, women and children were rescued by Sea-Watch in three separate rescues on 23 and 24 August.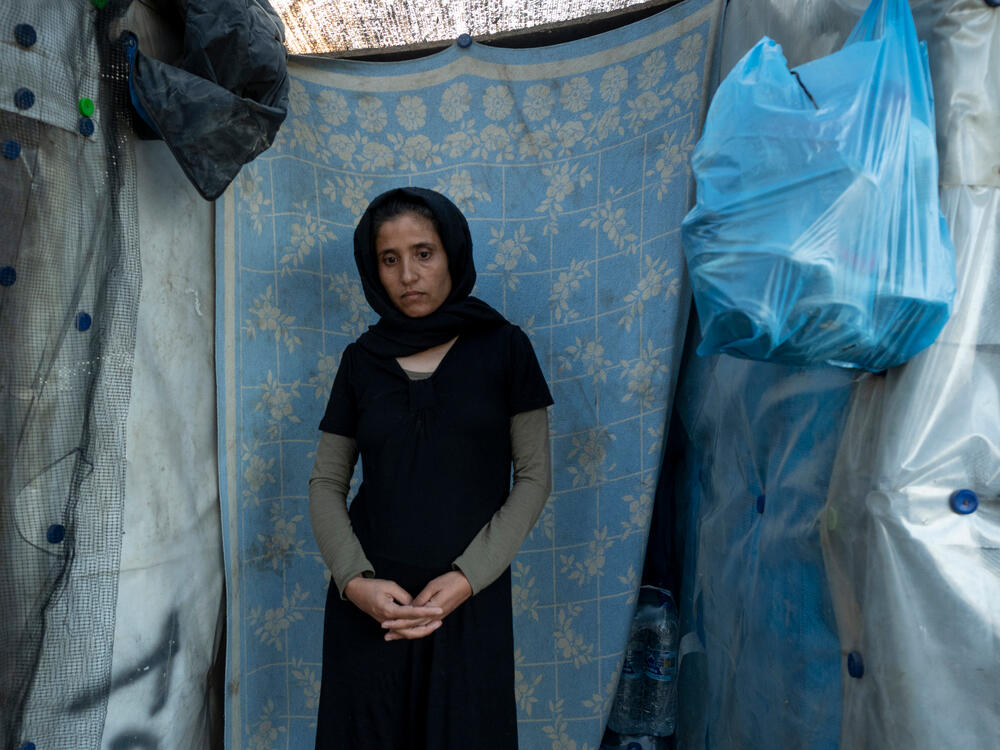 Enri CANAJ/Magnum Photos for MSF
Mental health crisis in Moria camp – Lesvos, Greece, 11 July 2020
Misria, 33, from Afghanistan, had been living in Moria for 10 months by the time this photo was taken. "I feel I can't be a mother anymore. My hands are getting paralysed and I can't wash or cook for my children. I feel exhausted and deeply sad, my heart is crying all the time." Due to COVID-19, from March until the camp burned down in September, people were forced to live in lockdown in extremely overcrowded conditions in Moria.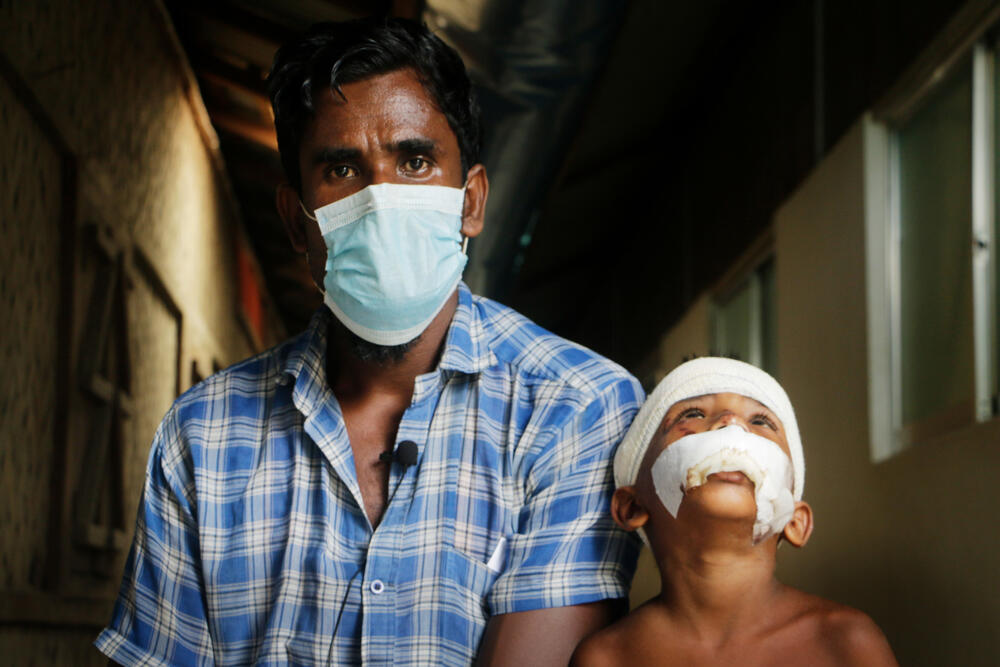 Rohingya refugee Abu and his son – Cox's Bazar, Bangladesh, 6 August 2020
Abu Siddik is from Rakhine state in Myanmar. He now lives in a refugee camp in Cox's Bazar with his two daughters, three sons and his wife. Here, he is at the MSF Kutupalong hospital with his five-year-old son Rashid Ullah, who is recovering from wounds to his face.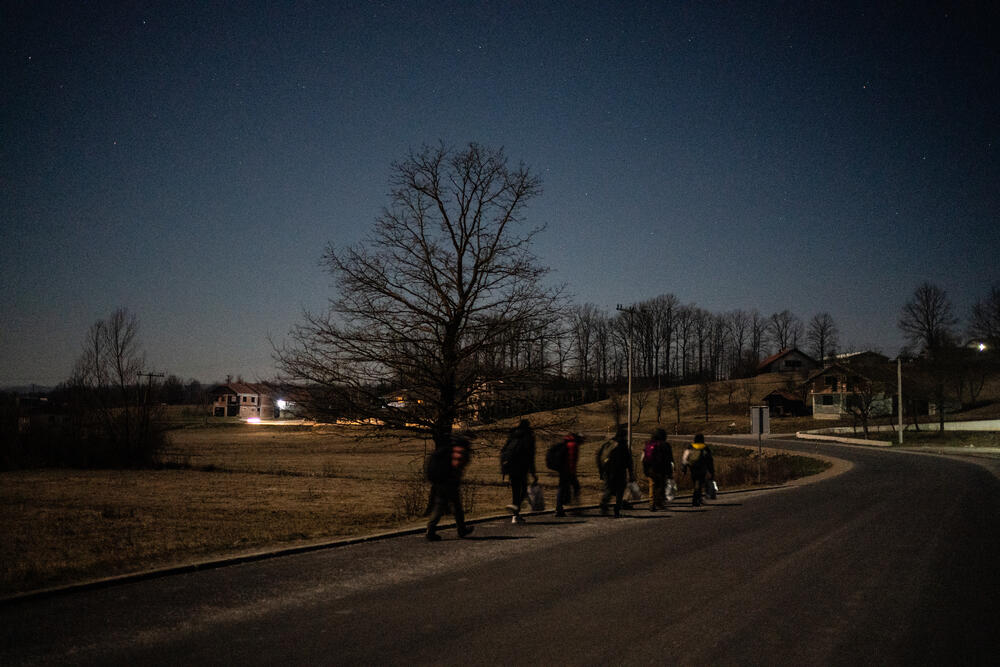 Refugees in Bosnia – between Velika Kladusa and Bihac, Bosnia and Herzegovina, 8 February 2020
As new routes open in the northern Balkans, more than 4,000 migrants and refugees are currently sheltering in informal camps and squats along the Bosnian border with Croatia. This is a new situation for Bosnia and Herzegovina, which before 2018 had not seen significant numbers of people transiting through the country as part of the so-called Balkan route.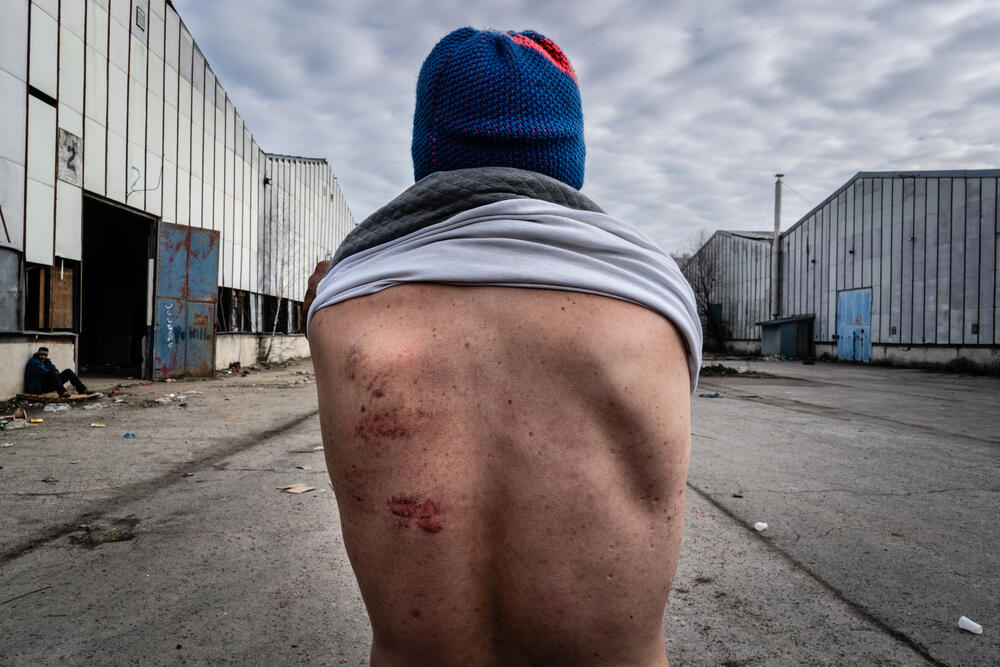 Wounds inflicted by Croatian police – Bosnia and Herzegovina, 7 February 2020
A refugee shows his wounds inflicted by Croatian police at the border between Croatia and Bosnia and Herzegovina. The man is living at 'The Factory', a squat with awful hygiene conditions on the Bosnian side of the border.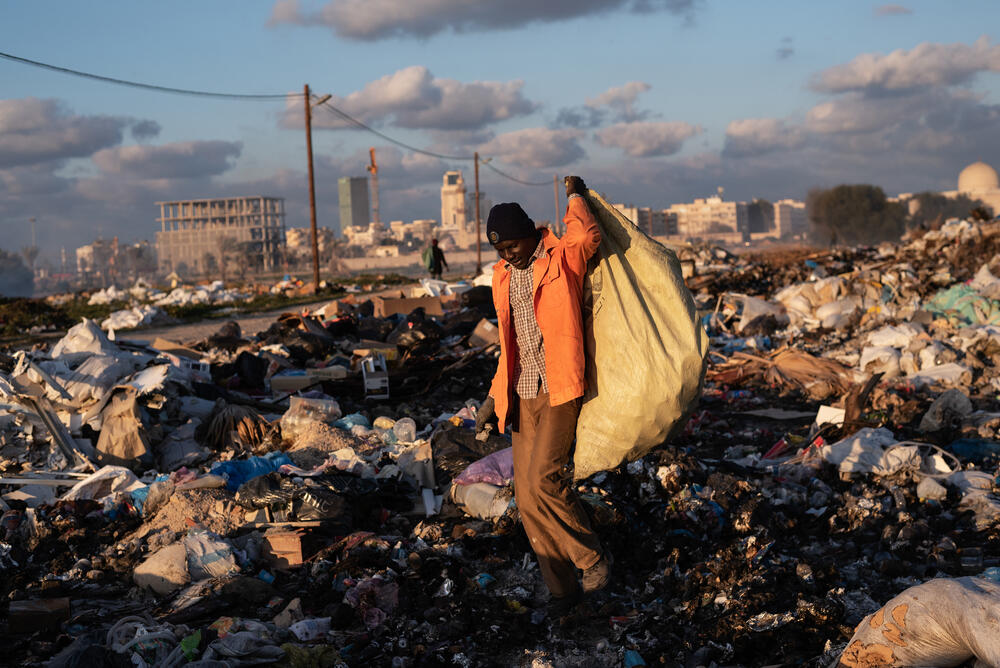 Malian refugee Mohammed collecting scrap metal – Tripoli, Libya, 17 January 2020
Mohammed has lived in Libya since 2015. He wants to return to Mali but he hasn't got enough money for the journey. He arrived in the country to escape the conflict and to find work to sustain him and his family. Since he arrived in Libya, he has found work as a labourer for the Tripoli municipality, but due to the low payment, he also collects scrap metal in the dump close to the entrance of the city to earn more money. He receives one Libyan Dinar (57p) for each kilo of metal he collects.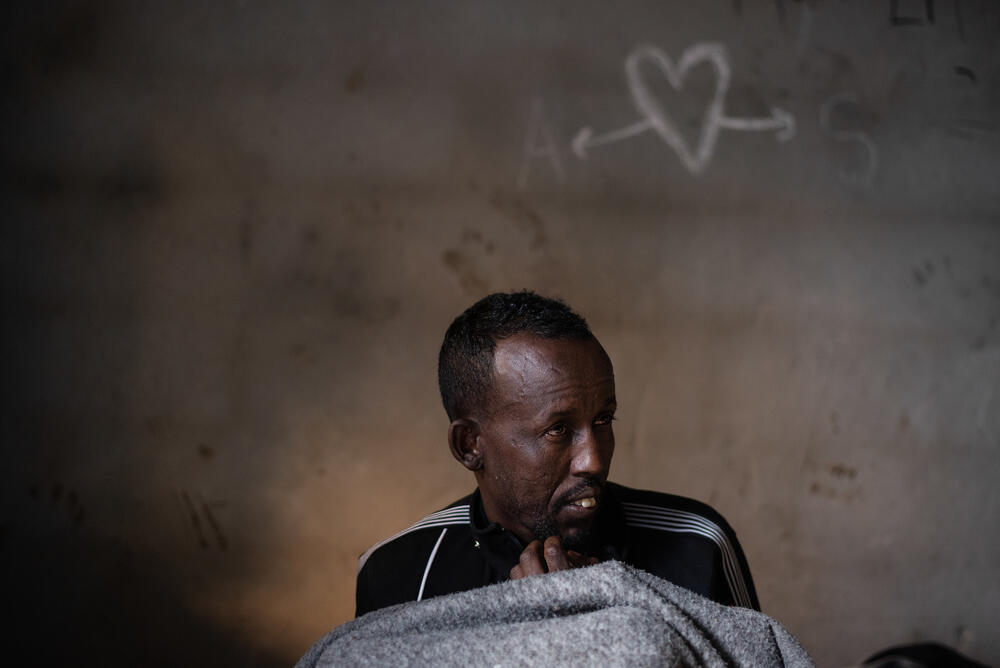 Somali refugee – Gorgi, Libya, 10 January 2020
Between 700,000 and one million migrants are estimated to live in Libya. Most live outside of detention settings in precarious living conditions and are at risk of arbitrary arrest and detention, trafficking, exploitation and intentional violence. Like the rest of the civilian population in Libya they are at risk of being caught in fighting or indiscriminate attacks. COVID-19 related movement restrictions and insecurity due to the conflict have further affected migrants' abilities to earn a living and the capacities of UN agencies and NGOs to deliver humanitarian assistance.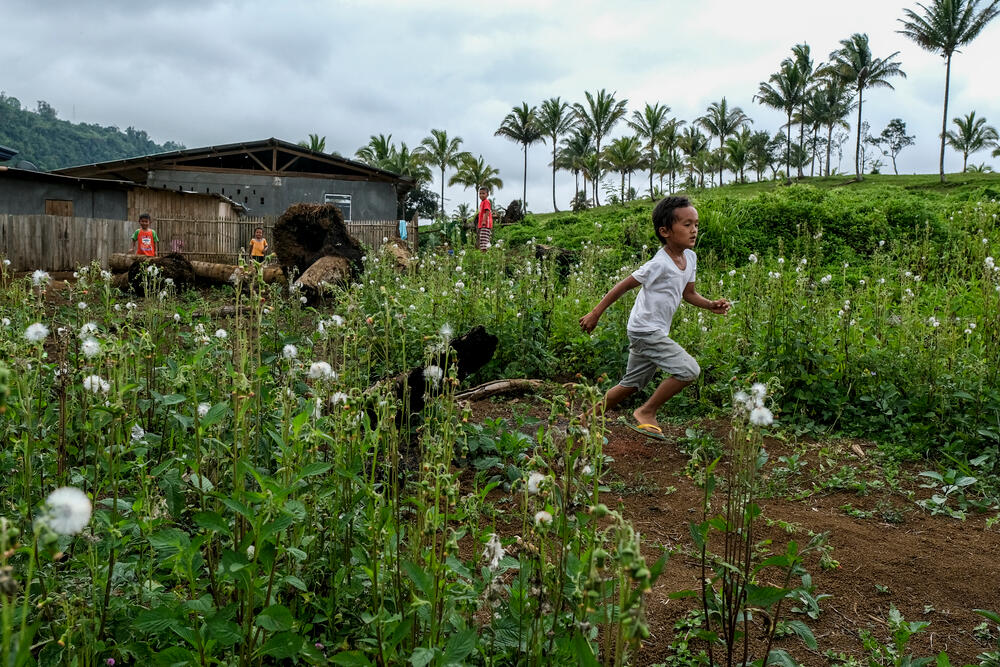 Children playing near Sagunsungan temporary shelter – Lanao del Sur, Philippines, 23 January 2020
Mindanao, the southern part of the Philippines, is home to a quarter of the country's population, but 40 percent of people living below the poverty line are located here. The region is familiar with armed insurgency. In 2017, local groups affiliated to so-called Islamic State attacked the city of Marawi to seize control of the Philippines' only Islamic city. Under siege for five months, over 370,000 people fled their homes. While the siege is over, displaced people remain in precarious conditions.
Our staff and supplies were stretched to the limit by the COVID-19 pandemic this year.
As the race to find a vaccine surged ahead, our teams were busy providing vaccinations to tens of thousands of children facing measles outbreaks in Mali, Central African Republic and the Democratic Republic of Congo.
And, in Lebanon, our teams set up fixed medical points to treat wounds and burns in Beirut after the 4 August blast that annihilated the city's port and damaged swathes of the city.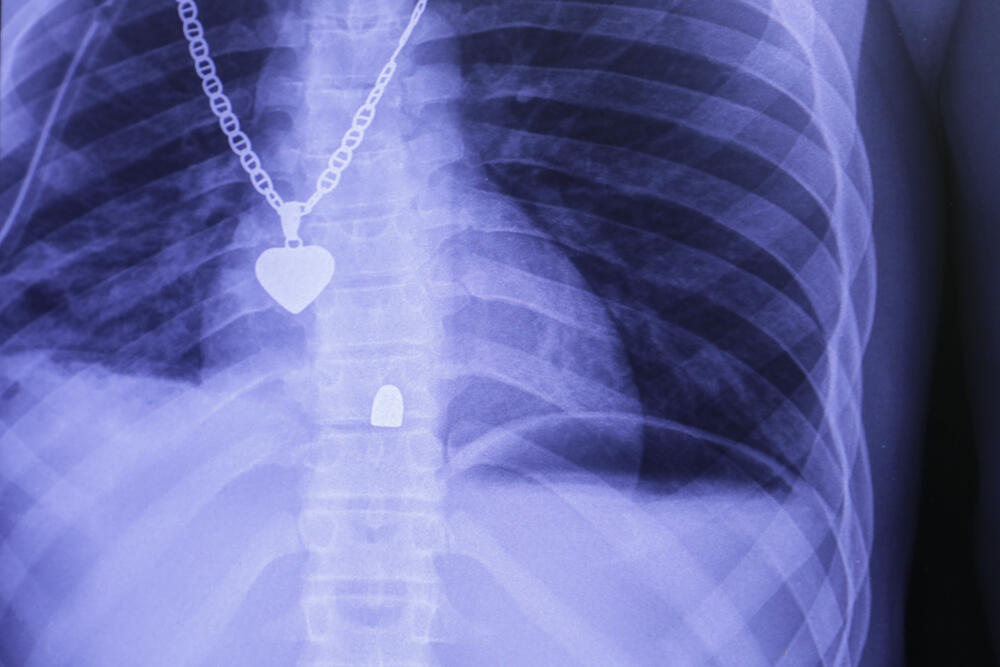 Emergency care in Tabarre hospital – Port-au-Prince, Haiti, 8 December 2019
The chest x-ray of a patient who was shot by a pistol. The bullet lodged in the patient's spine. He was admitted to MSF's hospital in Tabarre on Sunday 8 December. An operation made it possible to verify the absence of lesions to his internal organs.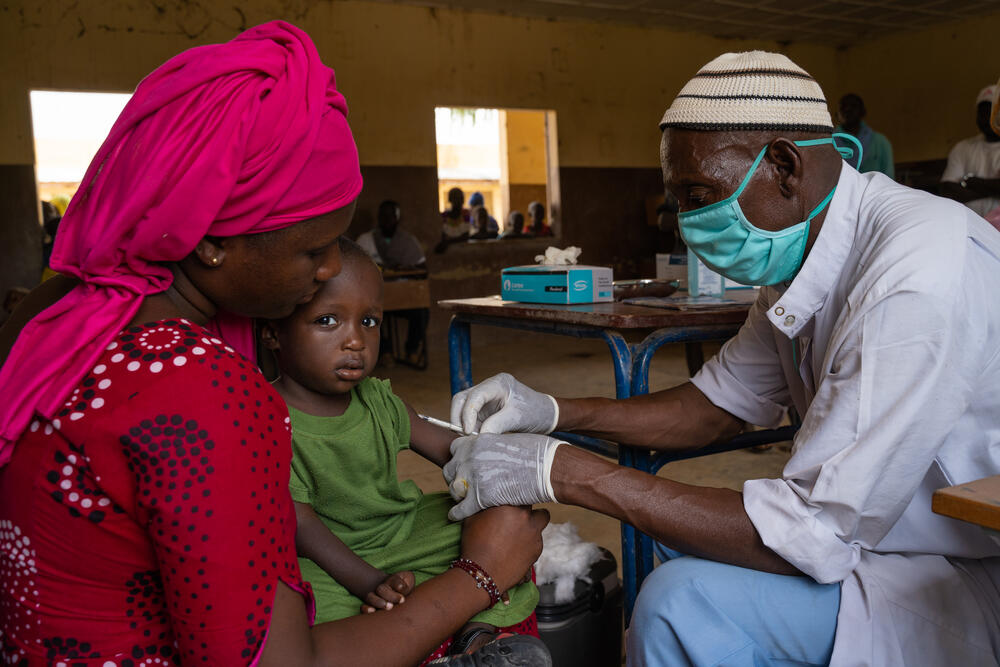 Measles vaccination campaign – Timbuktu region, Mali, 20 September 2020
Mariam Maïga, from Tassakane, sits with her son who is vaccinated against measles by an MSF member of staff. In September, in the Timbuktu region of north Mali, MSF, alongside the Ministry of Health, undertook a three-stage mass measles vaccination campaign targeting over 60,000 children aged between six months and 14 years. In addition, all children and the people accompanying them were screened for COVID-19 and treatment was assured for suspect cases.
Wound and burn care in Karantina after the explosion – Beirut, Lebanon, 10 August 2020
Hamza, four, receives treatment for wounds in the MSF medical point in Karantina, Beirut. MSF established a fixed point in the Mar Mikhael and Karantina neighbourhoods of Beirut, two of the areas most impacted by the blast.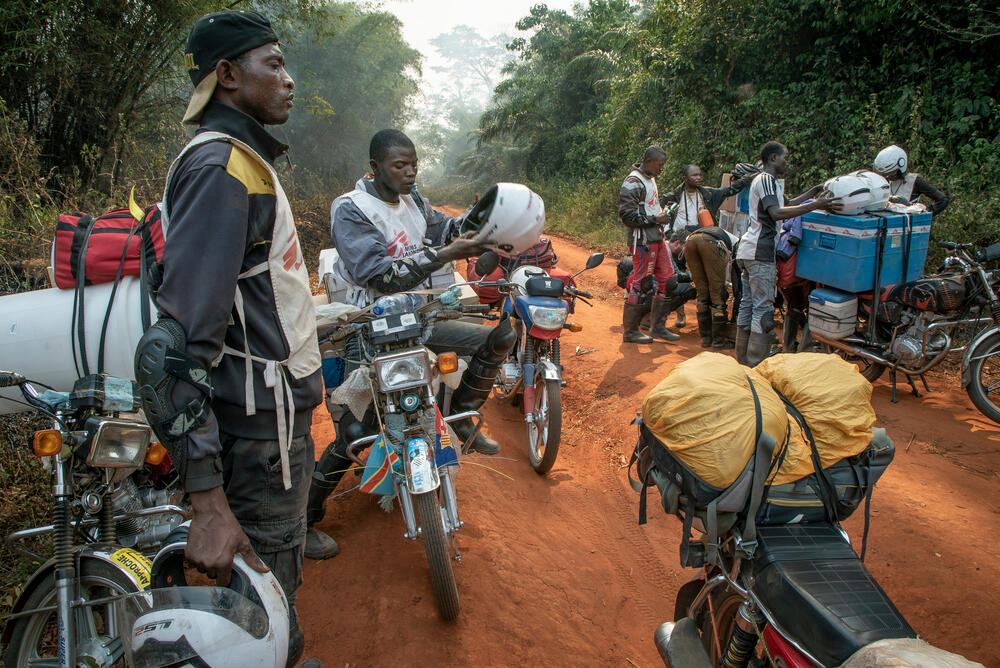 Bikers without borders deliver measles vaccines – Boso Manzi, Democratic Republic of Congo, 27 February 2020
Measles vaccines delivered by motorbike from Lisala to Boso Manzi in Mongala province, a hard-to-reach area of north Democratic Republic of Congo badly hit by a measles epidemic. In February 2020, MSF sent emergency teams to set up treatment and vaccination activities.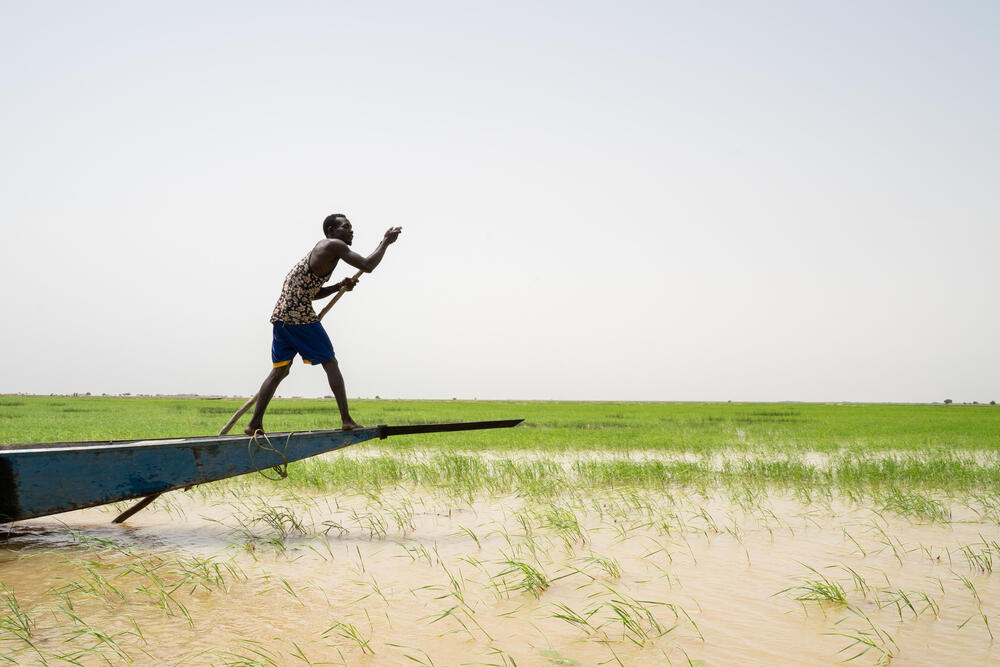 A boatman on the River Niger – Timbuktu region, Mali, 20 September 2020
In September, in the Timbuktu region of north Mali, MSF, alongside the Ministry of Health, undertook a three-stage mass measles vaccination campaign targeting over 60,000 children aged between six months and 14 years. In addition, all children and the people accompanying them were screened for COVID-19 and treatment was assured for suspect cases.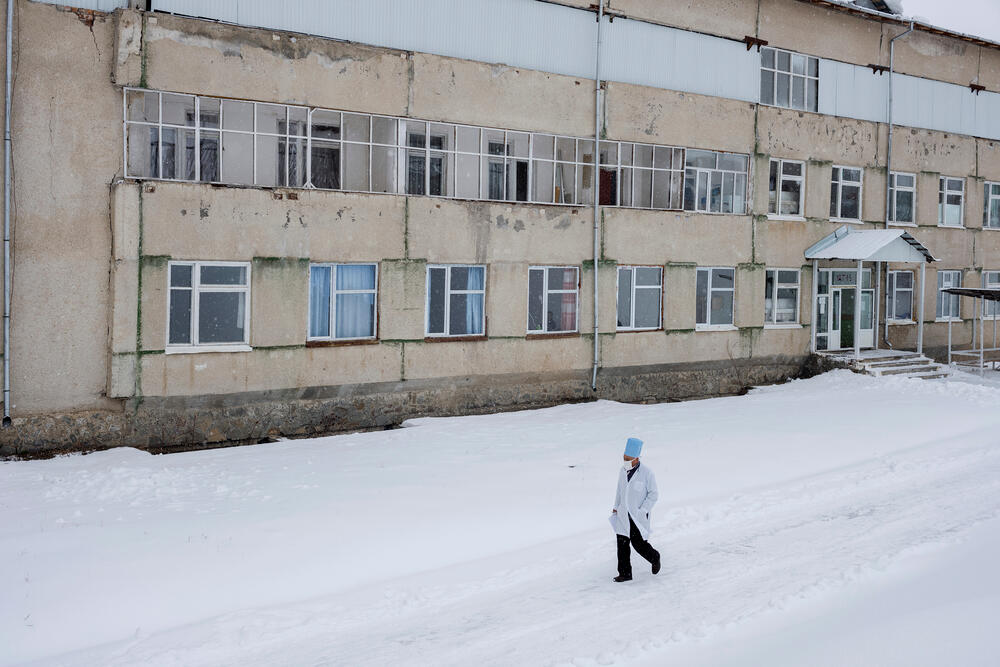 A doctor walks beside a hospital – Kadamjay, Kyrgyzstan, 18 February 2020
A doctor with Kyrgyzstan's Ministry of Health walks outside Aydarken hospital. In Kadamjay, a stunning but harsh region of southwest Kyrgyzstan, accessing healthcare is challenging, even without the threat of COVID-19, as the long distances can make it difficult for people to reach health centres. For the past four years, MSF has been providing medical assistance in Kadamjay, where rates of some chronic diseases are among the highest in the country.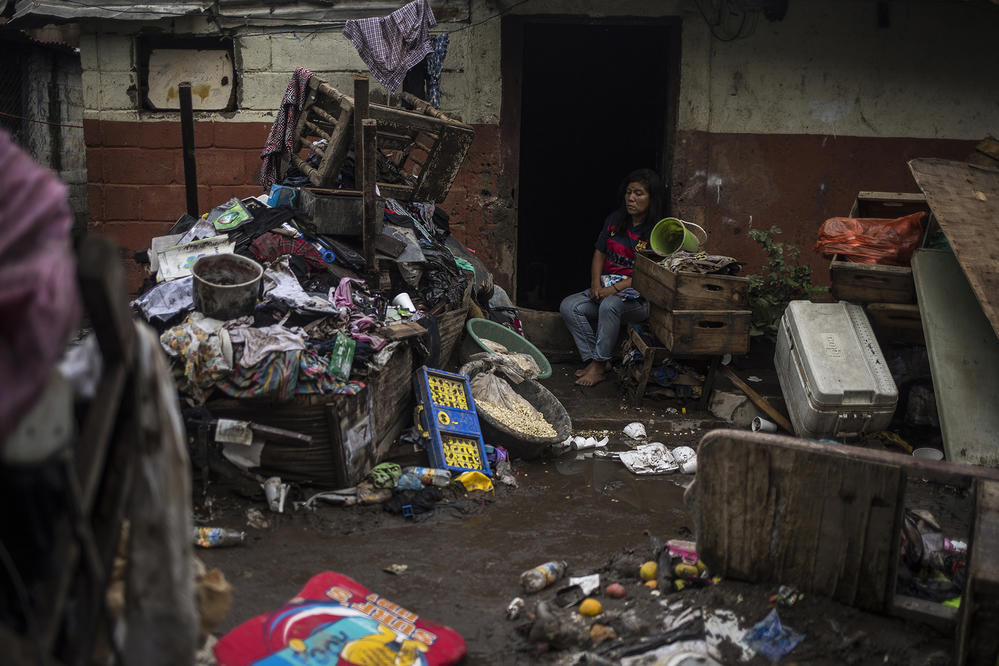 A home ruined by storm Amanda – El Granjero, El Salvador, 2 June 2020
María Turcios and her five children swam to save their lives on 31 May, after tropical storm Amanda hit El Salvador. Floods, high winds and heavy rains damaged around 30,000 homes in El Salvador and killed 27 people as the country continued to battle the COVID-19 pandemic. MSF teams launched emergency activities in some of the most affected communities in the capital, San Salvador, and built 25 shelters in San Salvador and Soyapango.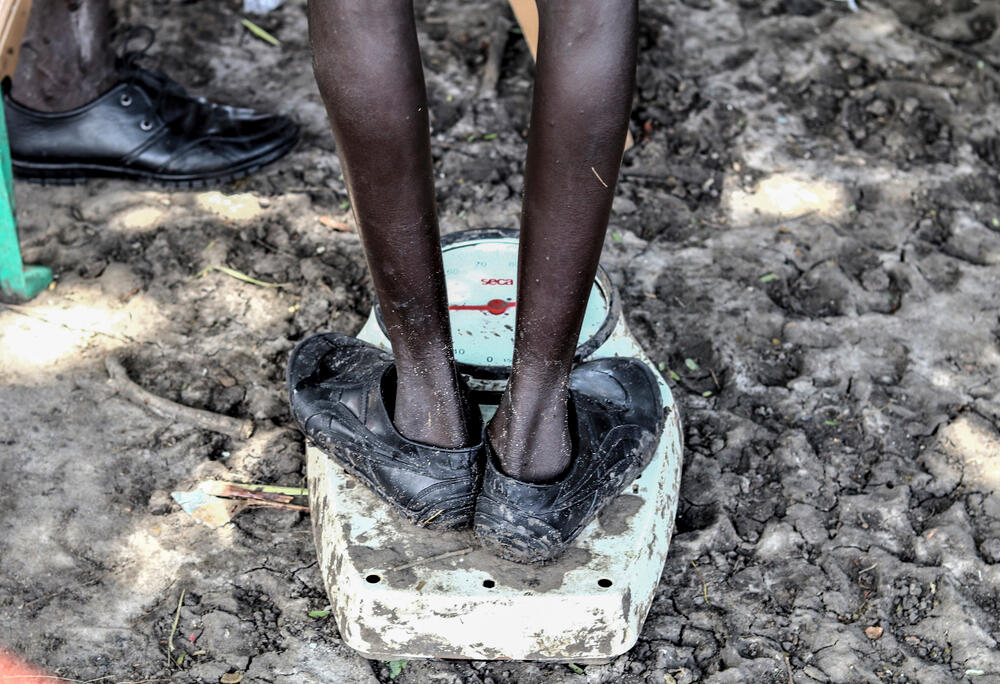 A boy weighs himself at MSF's Lanyeri clinic following flooding – Pibor, South Sudan, 10 September 2020
An MSF mobile clinic brings life-saving medical care to Lanyeri after flooding made the roads impassable. Flooding affected an estimated 800,000 people across a vast area of South Sudan from July this year. MSF responded by providing medical care in flood-affected areas of Greater Pibor, Jonglei, Upper Nile and Unity states. The needs for medical care increased in late October with a sharp rise in malaria cases.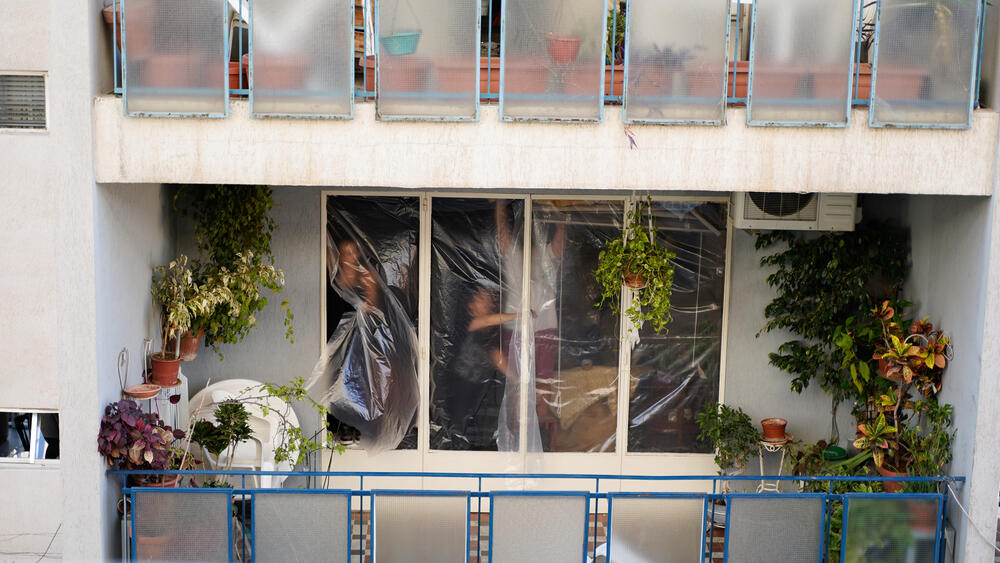 Beirut residents cover their windows with plastic sheets – Beirut, Lebanon, 5 August 2020
Thousands of homes and shops were damaged by the explosion which rocked Beirut on 4 August this year. Glass windows and wooden doors were shattered by the impact and Beirut's streets were covered by debris and broken glass. MSF established a fixed medical point in the Mar Mikhael and Karantina neighbourhoods of Beirut, two of the areas most impacted by the blast.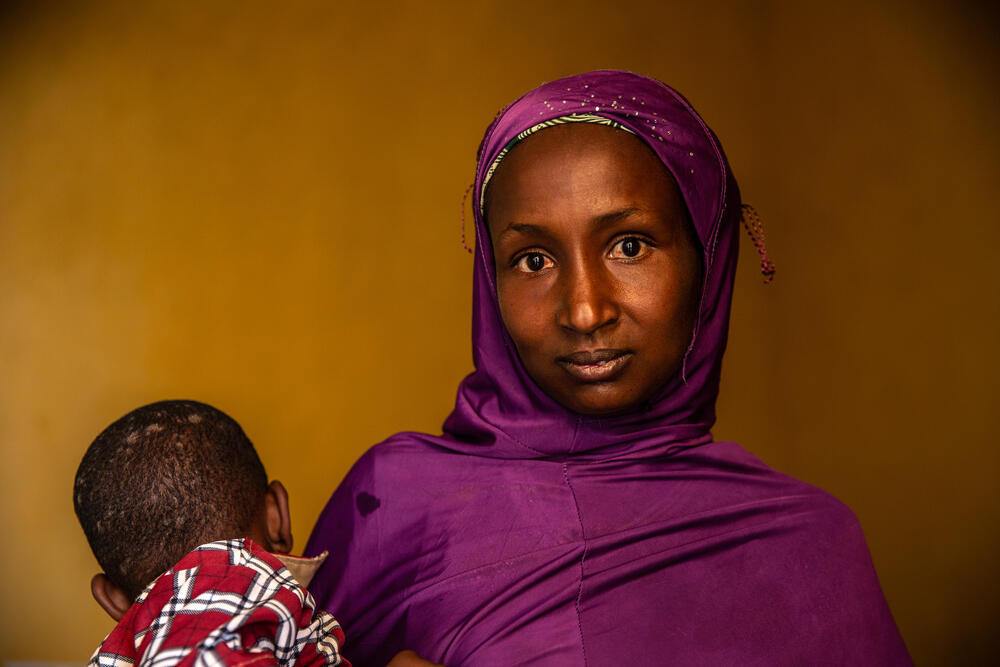 Salamatou, a displaced mother – Besson, Central African Republic, 13 March 2020
Salamatou, 28, has four children aged between two and seven. She is a Peulh woman who joined the local community in Besson with her family five years ago, when she had to flee from her native village on the border with Cameroon after armed groups attacked and killed her father. Here, her children are vaccinated against measles by MSF.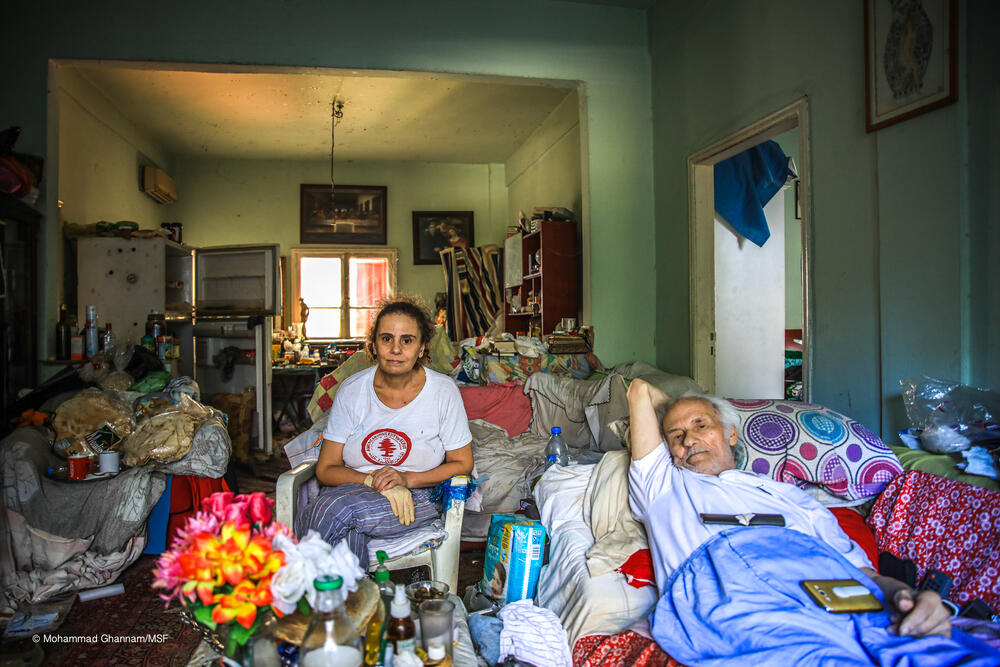 Two months after the blast – Beirut, Lebanon, 2 October 2020
Chahadeh Tabbal (right) is 86 years old. He and his daughter Hoda (left), 60, are unemployed because of the Lebanese economic crisis. The only support they receive is from local associations and Chahadeh's other daughter. They live in the Geitawi neighbourhood of Beirut, which is located near the site of the August 4 explosion that annihilated the city's port. Their windows were shattered in the blast but they do not have the money to repair them.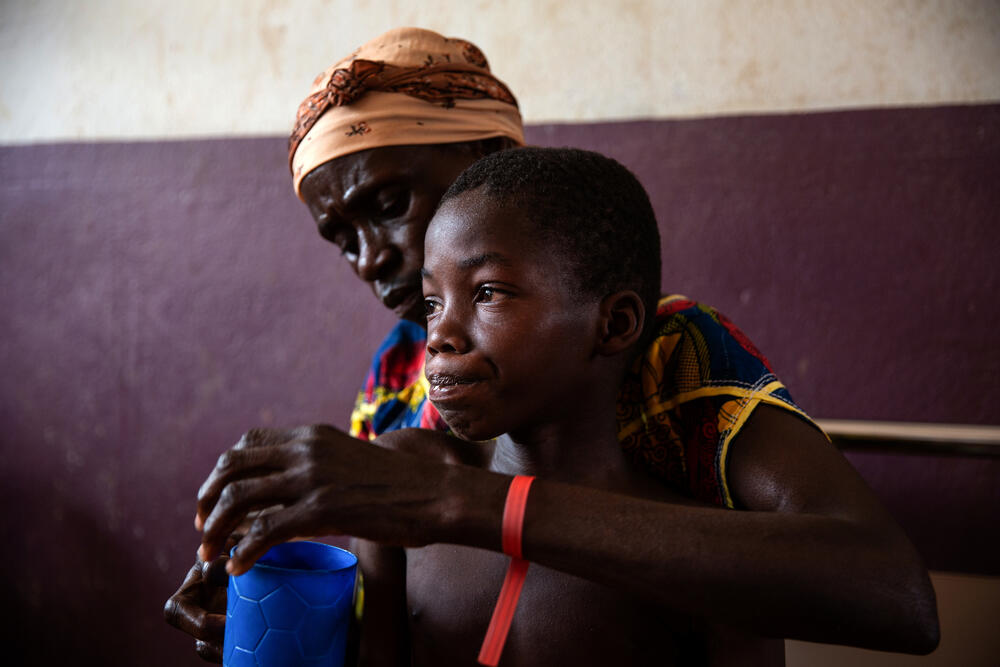 Maxime and Yvonne – Benzambé, Central African Republic, 19 March 2020
"I insisted with my family to take Maxime to the health post, I knew it was measles. We haven't had anybody getting sick from this disease for years; but I recognised the symptoms because I remember the last epidemic, when I was a child," says Yvonne. Maxime was brought to the MSF supported medical centre in Benzembe village as he was very ill with measles and needed hospitalisation. He was taken to the MSF supported hospital in Bossangoa, where his father's first wife, Yvonne, accompanied him.
In countries like Yemen, years of conflict have pushed healthcare systems to breaking point. Now, the weight of COVID-19 has brought unbearable strain.
In Afghanistan, a hospital in which we work was brutally attacked by an unknown armed group in a horrific moment that rocked MSF to its foundations.
Towards the end of 2020, a conflict erupted in north Ethiopia, sending thousands of people fleeing over the border into Sudan where we are providing medical care.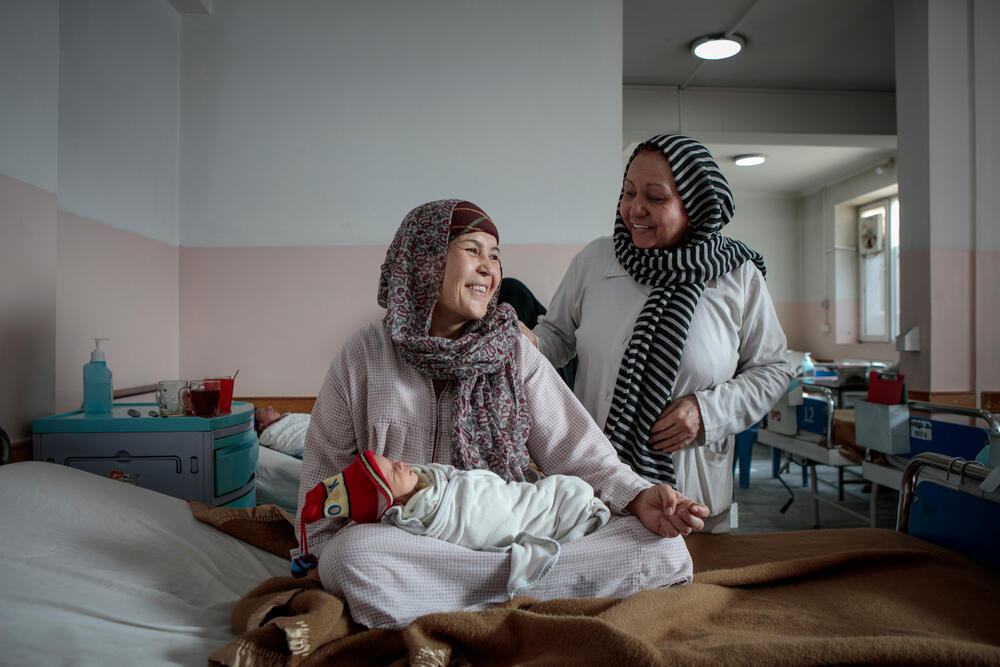 Zakia's new baby – Kabul, Afghanistan, 9 December 2019
Zakia, who has just given birth to twins, laughs with staff at Dasht-e-Barchi maternity hospital in December 2019. Five months later, on 12 May, the hospital was brutally attacked by an unknown armed group in a horrific moment that made headlines around the world.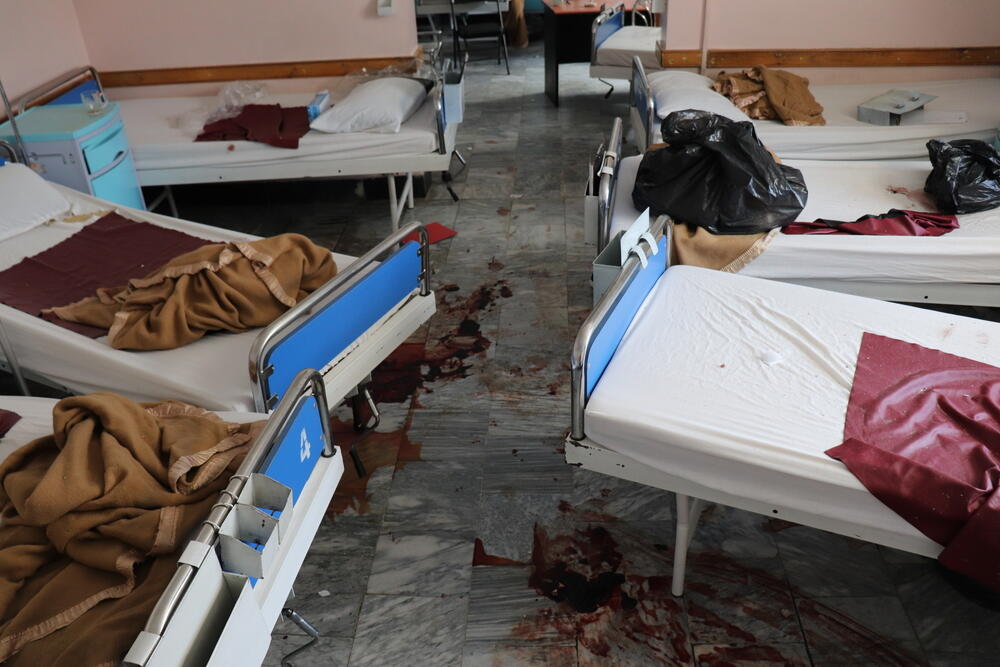 After the attack – Kabul, Afghanistan, 13 May 2020
The scene following the horrific attack on the MSF maternity ward at Dasht-e-Barchi hospital that left 24 people dead including an MSF midwife.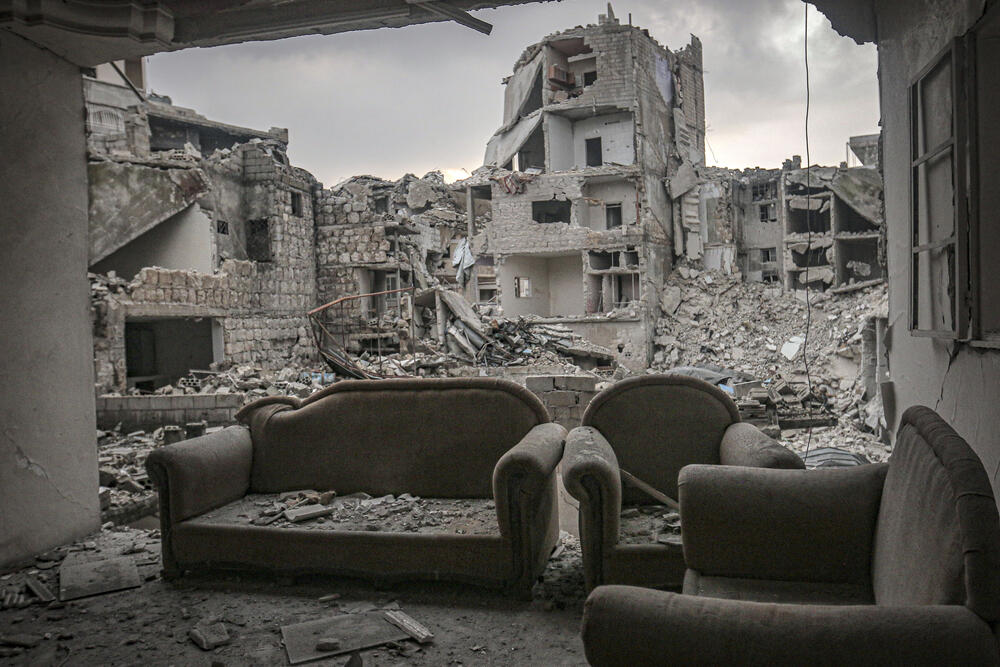 Muhammed Said/Anadolu Agency via Getty Images
Abandoned – Idlib, Syria, 19 February 2020
Destroyed buildings in the Ariha district south of Idlib. The area was turned into a ghost town after a series of attacks by the Bashar al-Assad regime forced people to flee towards the Turkish border.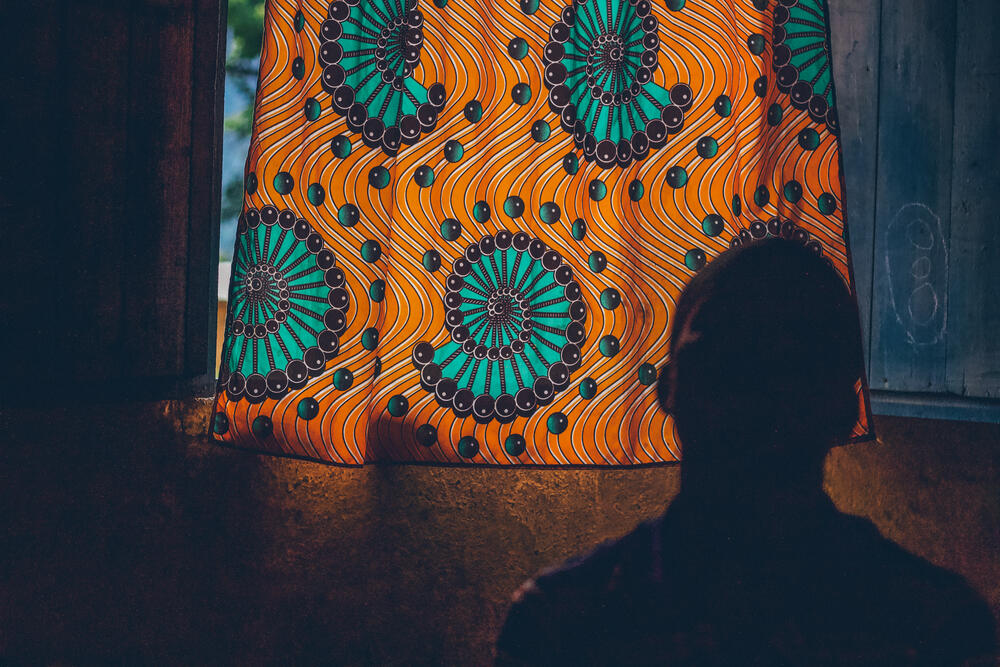 Anonymous – Itota, Democratic Republic of Congo, 26 December 2019
A young male rape victim poses for an anonymised photo. He was treated by MSF following an attack by armed men in a nearby village. The Kivu region of the DRC has long experienced insecurity and community conflict between various armed groups.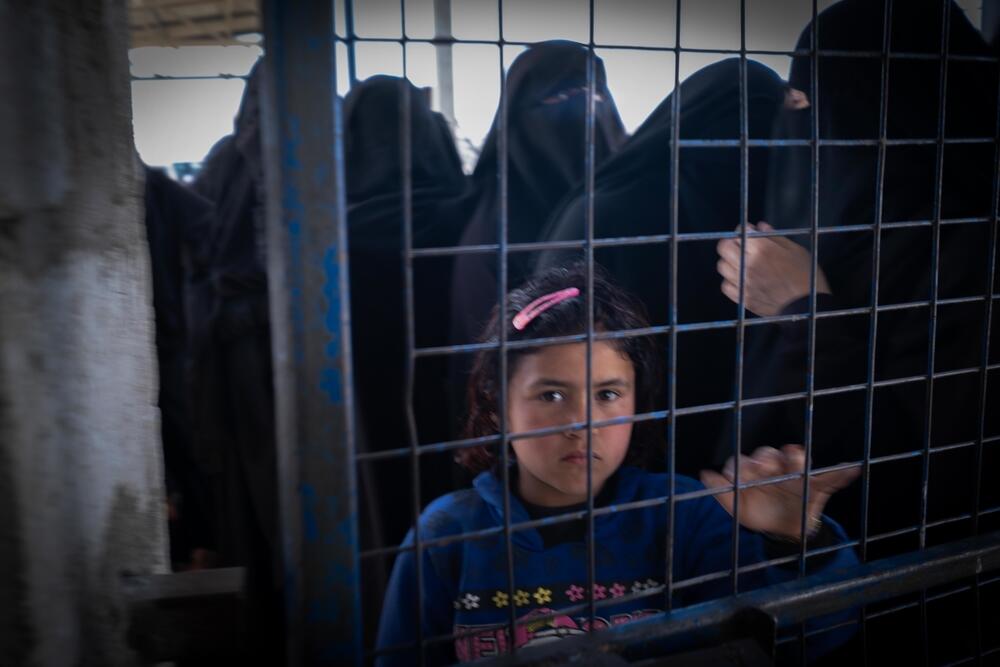 Through the fence – Al-Hol, Syria, 9 March 2020
A young girl looking through a metal fence at Al-Hol camp. Here, an estimated 65,000 people – around 90 percent women and children – are held in overcrowded conditions following the collapse of Islamic State territories in the region. The camp remains unprepared for a large outbreak of COVID-19.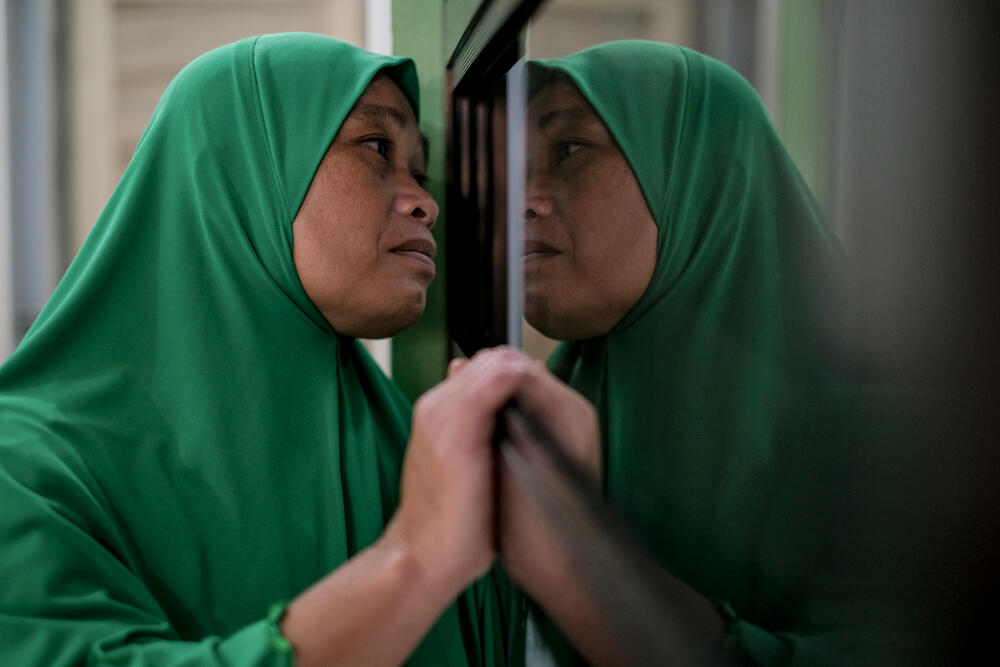 The return to normal – Marawi City, Philippines, 21 January 2020
A patient from Marawi visits an MSF healthcare clinic for a check-up. The city was held under siege by an Islamic State-affiliated group for five months in 2017, causing over 370,000 people the flee. More than three years later, the fallout is still affecting communities while healthcare services struggle to recover.