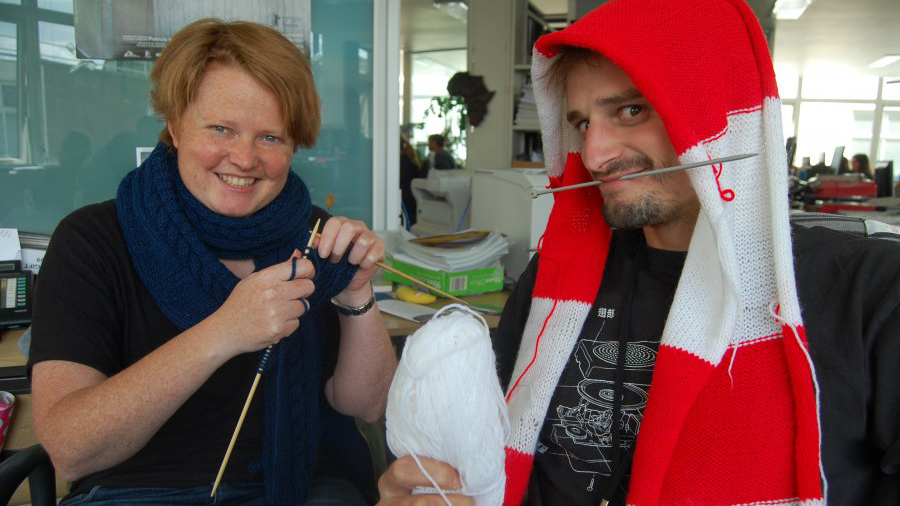 P/hop is a fundraising knitting project, the proceeds of which all go directly to MSF.
As well as asking for donations in exchange for an ever increasing range of brilliant knitting patterns, donated by some very generous (and not to mention talented) designers, the p/hop project also raises money through knit swaps and knitting events.
Take a look at the p/hop blog for all the latest news, free patterns and general p/hop stuff!
P/hop?
P/hop stands for pennies per hour of pleasure. As you're knitting your free pattern, ask yourself how many hours of pleasure it gave you. How many new techniques did you learn, for free?
If you knitted from stash, how much did you save by not buying new yarn? What would all that be worth? What is the p/hop rating for what you just knitted? 10p an hour? 25p an hour?
There is no "set price" for a pattern. You can give 50p or £50 - it's entirely up to you.
Visit the JustGiving page to donate to the p/hop project and help us reach our target.
Knit swap
Either have surplus knitting goods or in need of some?
Once you've found your patterns you can also help raise money for MSF by using the knit swap over at ravelry.com (you'll need to become a member to find the group first though).
Either list the items you want to swap, or pick from those already on offer. Again we just ask you to make a donation of your choice to MSF.
Stay in the loop
As lovely and easy as downloading patterns and online swapping is, it's no match for meeting other p/hoppers in real life.
Keep checking the blog to find out about the latest events, along with all of our latest free knitting patterns.
Visit ravelry.com and join the p/hop group.
If you would like to donate a knitting pattern, please email p-hop@london.msf.org