Statement by the MSF UK Board of Trustees on institutional racism
29 June 2020
Racism is a human tragedy. As has been laid bare by recent discourse, it is embedded in institutional systems and structures. It is painfully clear that MSF is not exempt from this and that institutional racism exists in the movement.
Our origins, and the very name of the movement, are synonymous with the idea of the foreigner, the outsider, bringing medical assistance and external eyes to bear witness to people's experience in the midst of crisis. This inherently puts us on the frontlines of some of the deepest power imbalances in the world.
This has many consequences, one of which is a responsibility to be even more deliberate in our actions on equality in all its forms. The protests that followed the killing of George Floyd, and the globalisation of the Black Lives Matter movement, have provoked much debate, which has caused us to reflect and take stock of our failings in this regard.
We acknowledge and are sorry for the pain and exclusion experienced by many of our Black colleagues and colleagues of colour and we commit to do our utmost to humbly listen, learn and act.
We, as the MSF UK Board, commit to the following anti-racism action:
1. Working on ourselves as a Board:
- We commit to ensuring our Board will be diverse at all levels including in thought and background. We will actively encourage and support applications from candidates of colour to the UK Board. For those who are passionate but may not feel ready to apply, we will create mentoring opportunities to support future applications.
- Take our understanding of the issues to the highest level, with anti-racism training to be completed by the UK Board within six months, which then becomes regular and continuing.
- Create and support safe spaces for discussions within the Association where we, as a board, actively listen to and learn from the experiences of our staff and Associative Members, particularly People of Colour.
2. Support the MSF UK Executive and hold them to account on their intent, by the end of 2020, to:
- Revisit commitments in our strategic direction, "Valuing People", to ensure the aims are fit for purpose and are delivered. This includes prioritising existing global career initiatives such as the Global Health and Humanitarian Medicine (GHHM) course and Leadership Education Academic Partnership (LEAP), our two flagship UK education programmes.
- Take up anti-racism training within the MSF UK Office, starting at Senior Management Level.
- Implement internal auditing of MSF UK policies and procedures and, where needed, develop anti-racist adaptations. This would include:
In HR: strengthening equal opportunity interventions in hiring, retention and progression.
In communications and fundraising: reviewing internal and external language and imagery to ensure it is reflective of MSF as a global movement.
​3. Use our voice and influence in the wider MSF movement to:
- Amplify anti-racism action.
- Push for the realisation of the ongoing "Becoming the MSF We Want to Be" discussion, ensuring we revisit the MSF architecture of power and privilege currently concentrated in European offices, to create a better MSF for the future, becoming a truly global organisation.
- These commitments will form the backbone of a Diversity, Equity & Inclusion Roadmap which we will publish. This will be work that is always ongoing. We must constantly be challenging ourselves, listening, learning and improving.
NOTE
MSF UK is part of an international movement of legal entities, commonly referred to as MSF, which are bound by a shared name and identity, and shared commitment to the MSF Charter and principles.
The statements in this article relate to both the international movement's global field projects and to the MSF UK office.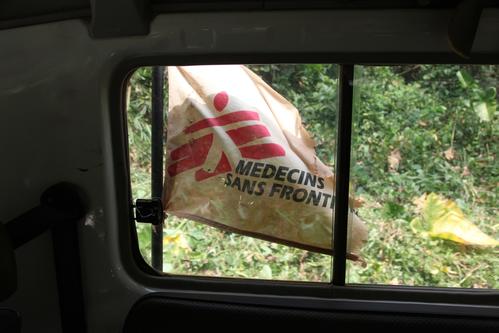 Dr Javid Abdelmoneim, President and Chair of the board of MSF UK, reflects on racism within MSF
Learn more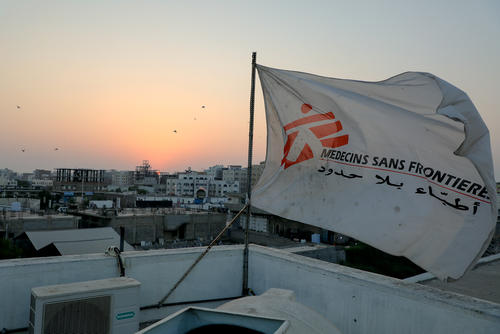 Institutional racism has no place in MSF and MSF UK fully commits to being part of making the change
Learn more