17 Dec 20
This article is more than one year old
Inside Hangha hospital: Tales from Sierra Leone
In Sierra Leone, maternal and child mortality rates are among the highest in the world. For every 100,000 births, 1,360 mums will sadly lose their lives, while 109 children out of 1,000 will die.
An already fragile healthcare system and a critical lack of staff – an impact still felt from the deadly 2014-16 Ebola epidemic – have led to this drastic rise in the number of deaths of pregnant women and children under five.
History repeating itself
To combat this, in March 2019 MSF opened a hospital at Hangha, in the east of Sierra Leone, as part of a wider focus on maternal and paediatric healthcare in the region.
Since opening, the team at Hangha have triaged and treated over 16,000 children in the emergency room and admitted 9,600 to the wards.
However, when COVID-19 first reached the country, the number of admissions to the hospital fell dramatically. The fears felt back in the Ebola outbreak returned, as people became scared of seeking healthcare.
The team had to act to prevent more lives being lost as a consequence of the coronavirus.

A new frontline
In response to this rising threat, we had to rapidly scale up the use of mobile clinics. Our teams began travelling to Nongowa, Simbaru and Dodo chiefdoms to deliver healthcare directly to people in their own communities.
From June until the end of November, MSF mobile clinic teams treated nearly 3,000 children under the age of five, carried out 450 antenatal assessments and treated 240 new or expectant mothers.
Amid the global gloom of the pandemic, the spirit and solidarity among the staff at Hangha – working to bring new life safely into the world, and provide care for critically ill children – has become a beacon of hope.
Scroll through the gallery below to meet some of the team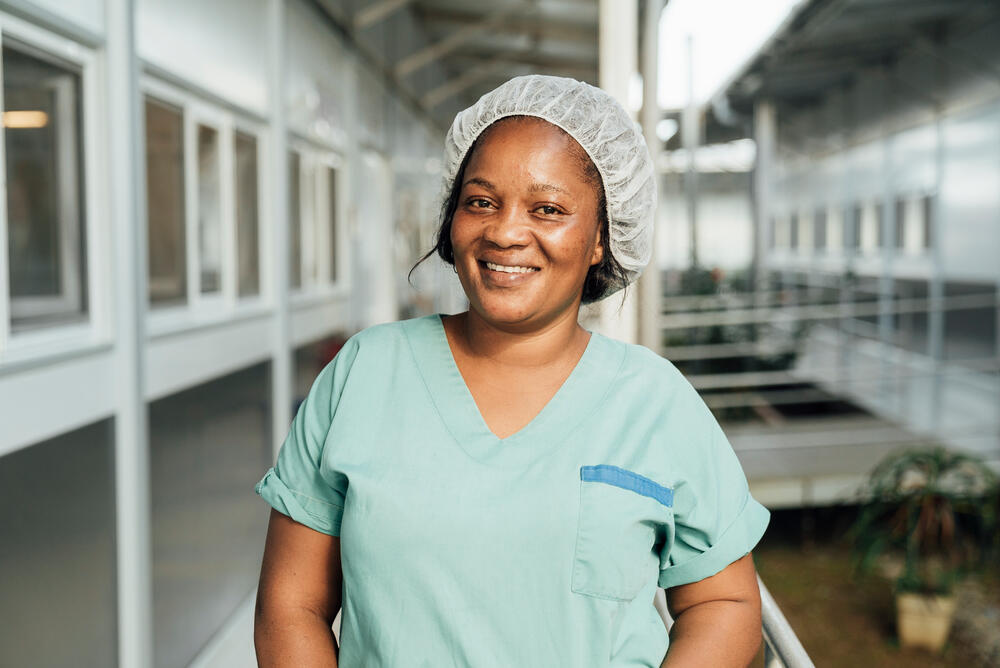 Christiana Musa, MSF nurse
Christiana works in the intensive therapeutic feeding centre of Hangha Hospital, caring for children suffering from malnutrition. For two years, Christiana and 21 other Sierra Leonean nurses went to university in Ghana to study for a nursing diploma, with a scholarship provided by the MSF Academy for Healthcare: "I'm doing my job with a smile. I'm caring for our patients with all my heart."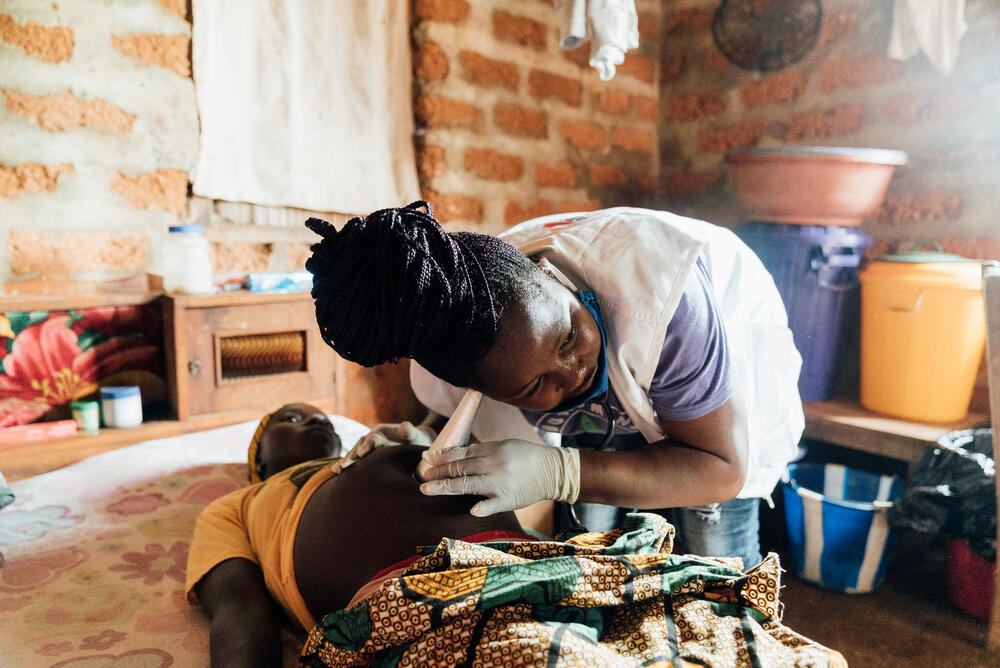 Sia Kallon, MSF midwife
At an MSF mobile clinic in Bumbeh village, Sia listens to the heartbeat of 30-year old Baidu Jinnah Sheriff's unborn baby: "Being a midwife helping people coming to the world is so amazing. I love seeing it."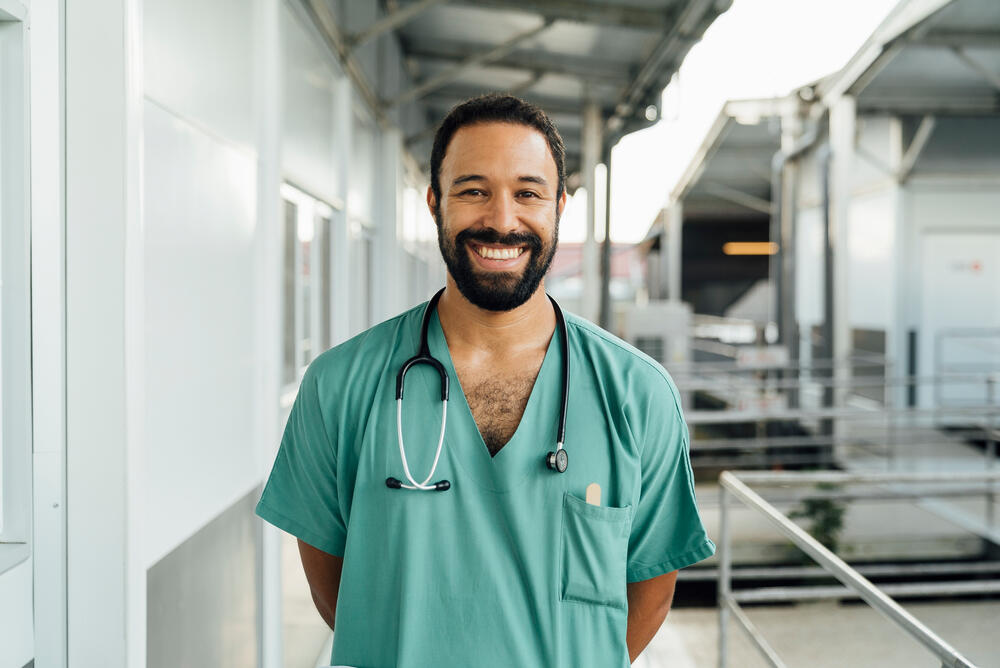 Lindsay Demes, MSF doctor
Lindsay Demes is an MSF doctor from South Africa: "I like that we are independent. I like that we are not associated to any government, I like that we can go into a place and people trust us, because of our neutrality. We can just start immediately on the ground doing what we have to do, which I really appreciate."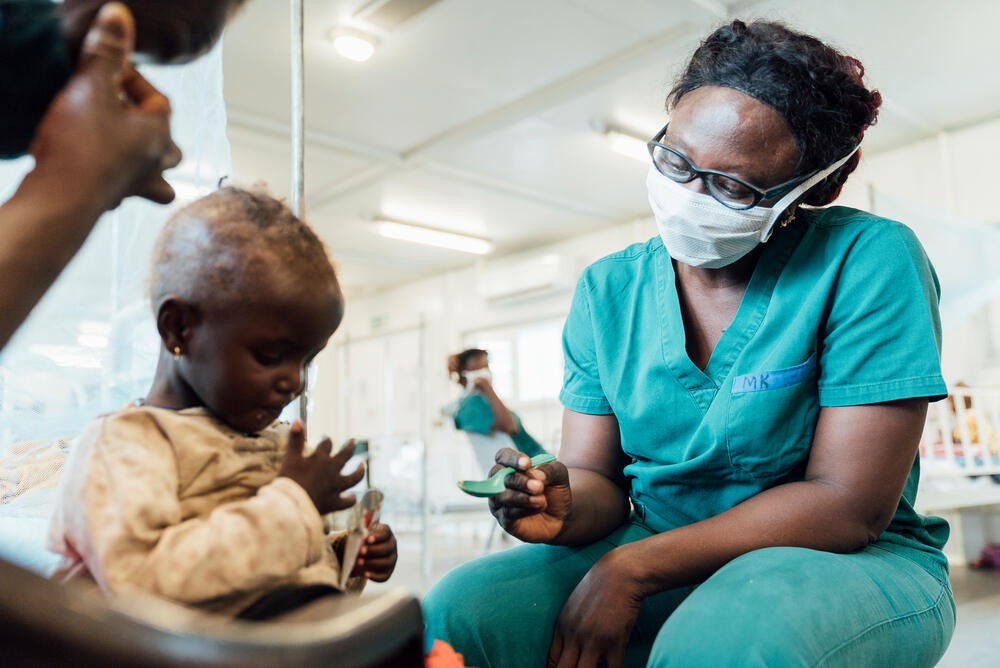 Mariatu Kamara, MSF nurse team supervisor
"I work for MSF because I want to serve the people. It's hard sometimes, but if you have passion for the job, I think you can enjoy every minute of your work. I just have that passion for being around kids and taking care of kids."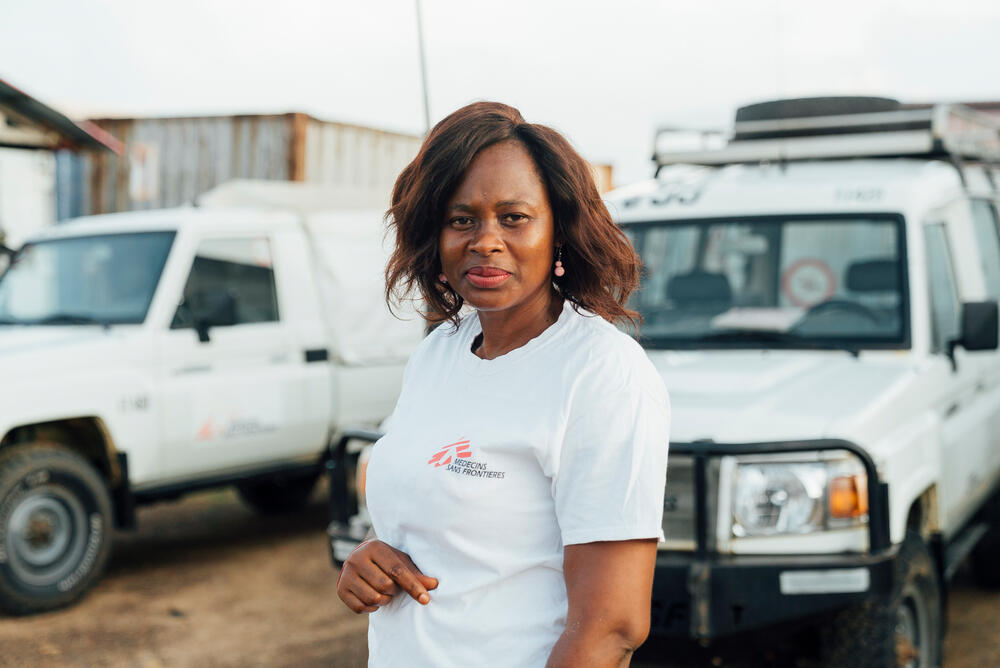 Hannah Samba, MSF outreach nurse
"When somebody is sick, he or she needs care. The care you give to them, it gives them hope, to live again. I have passion for being a nurse. I have a lot of power and energy to work with MSF. I like my job so much. Because, if you save life, it's good."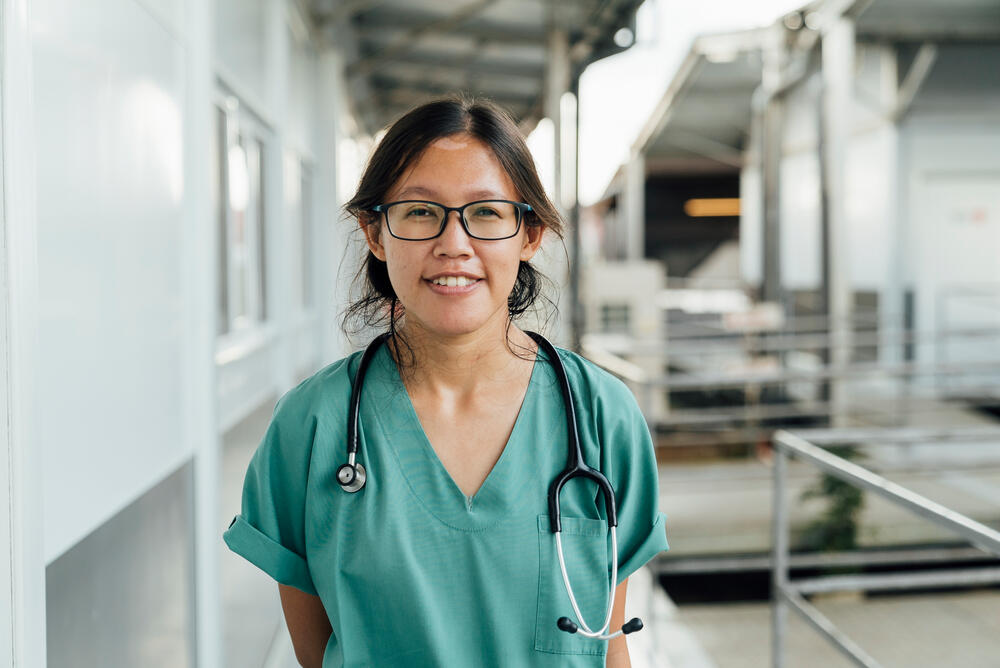 Alexandra Irene Adline, MSF doctor
Alexandra Irene Adline is an MSF doctor from Indonesia.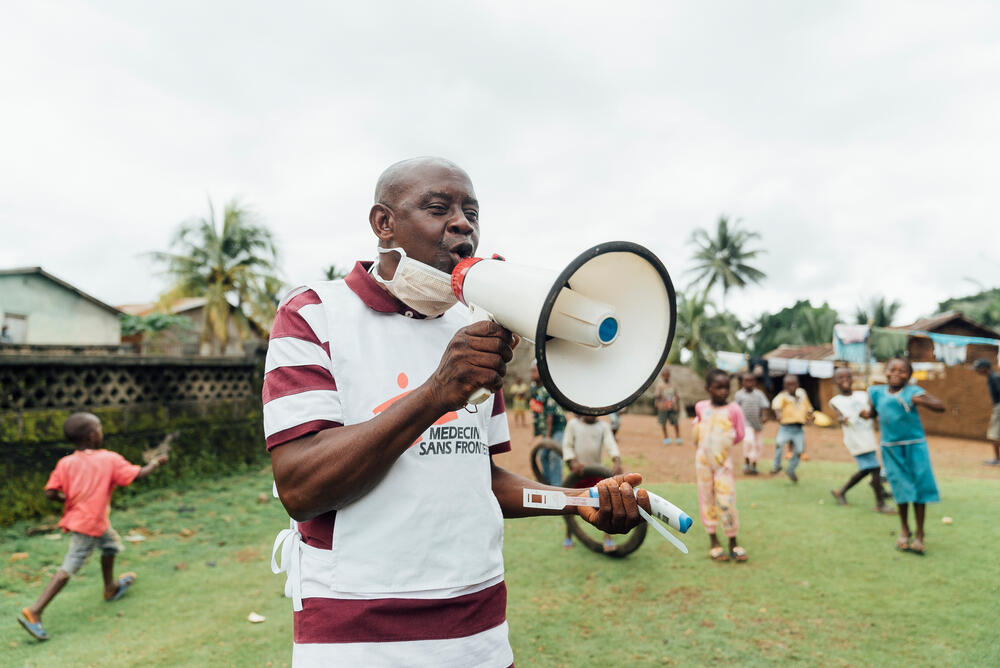 Sahr Abdulai Surkity, MSF health promoter
Sahr Abdulai Surkity announces the arrival of the MSF mobile clinic team in Bombeh village in Kenema District, a two-hour drive from Hangha hospital. MSF health promotion teams raise awareness of healthcare issues, monitor for common conditions and refer patients on for further care.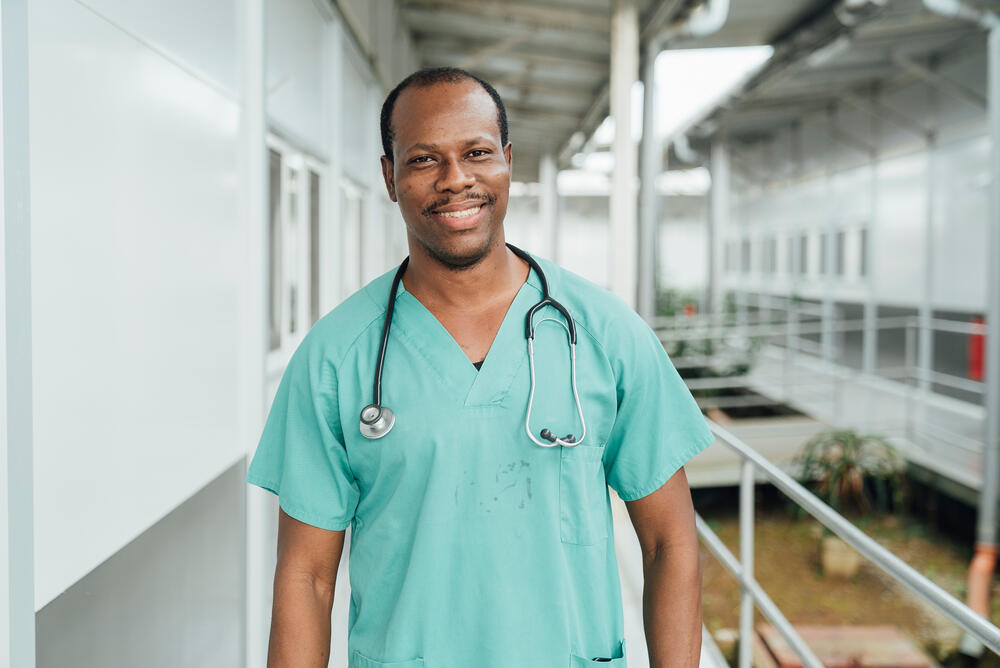 Olriche Saint-Juste, MSF doctor
Olriche Saint-Juste is an MSF doctor from Haiti.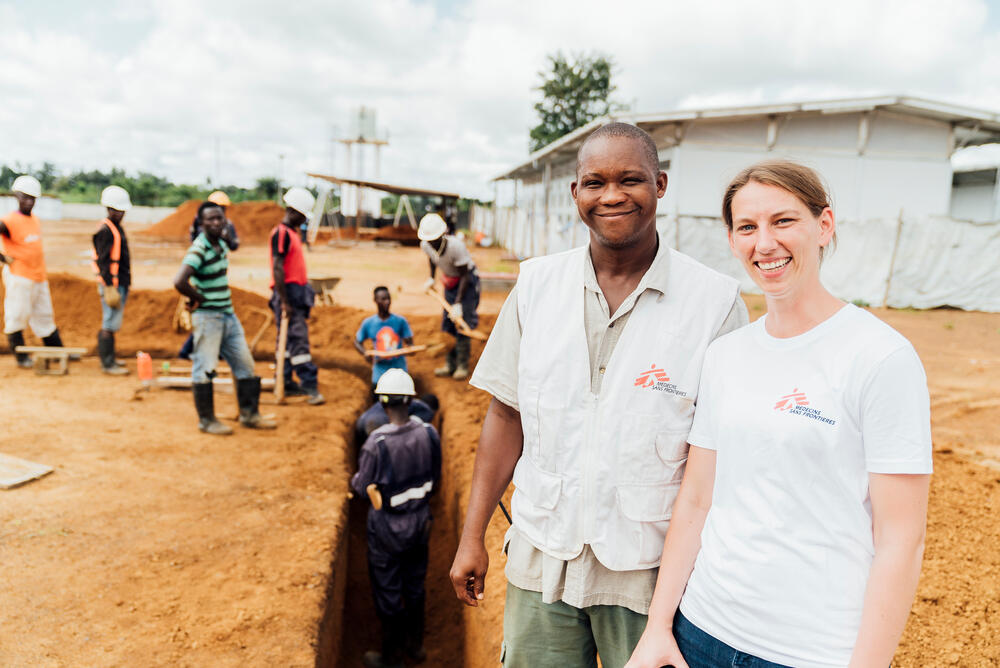 Edmund Fyfe and Johanna Jousten, MSF water and sanitation experts
Edmund Fyfe, an MSF water and sanitation supervisor from Sierra Leone, with water and sanitation manager Johanna Jousten, from Germany, on the construction site of the new maternity ward at Hangha Hospital.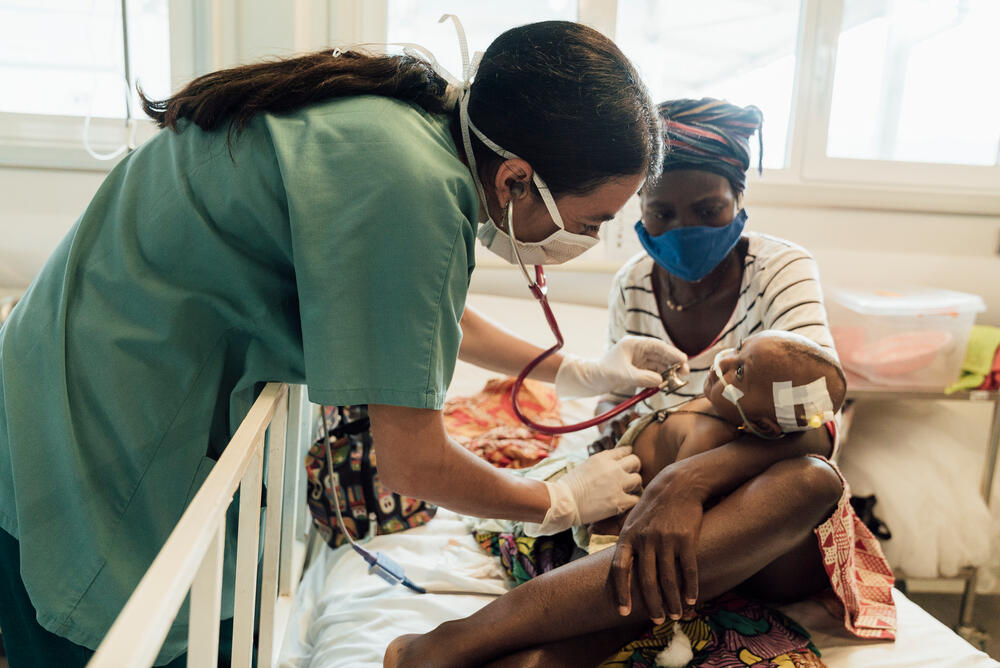 Marianella Rodríguez, MSF doctor
MSF doctor Marianella Rodríguez assesses a patient in the intensive care unit of the Hangha Hospital: "All the patients that arrive here, arrive in a very critical situation: they are in shock, in need of oxygen. For some, our help comes too late. When a patient is dying, I have to be strong and continue caring for the others. Every single kid we can save gives me the strength and the energy to keep on working at the ICU. With MSF, I feel like I'm in the right place, doing what I can do."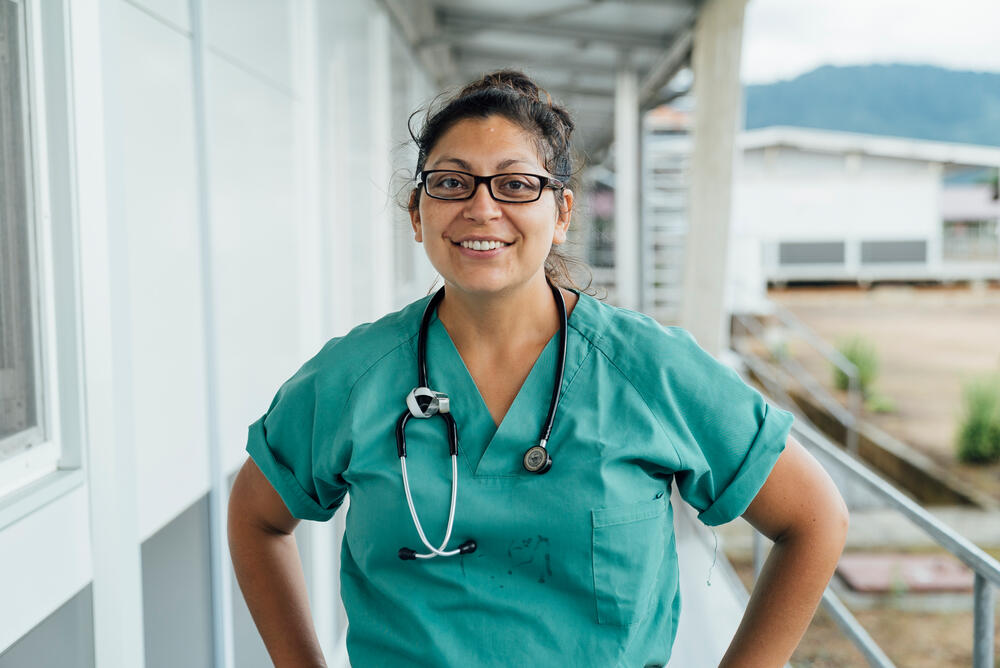 Rebecca Morante, MSF nurse
Rebecca Morante is an MSF nurse from Canada.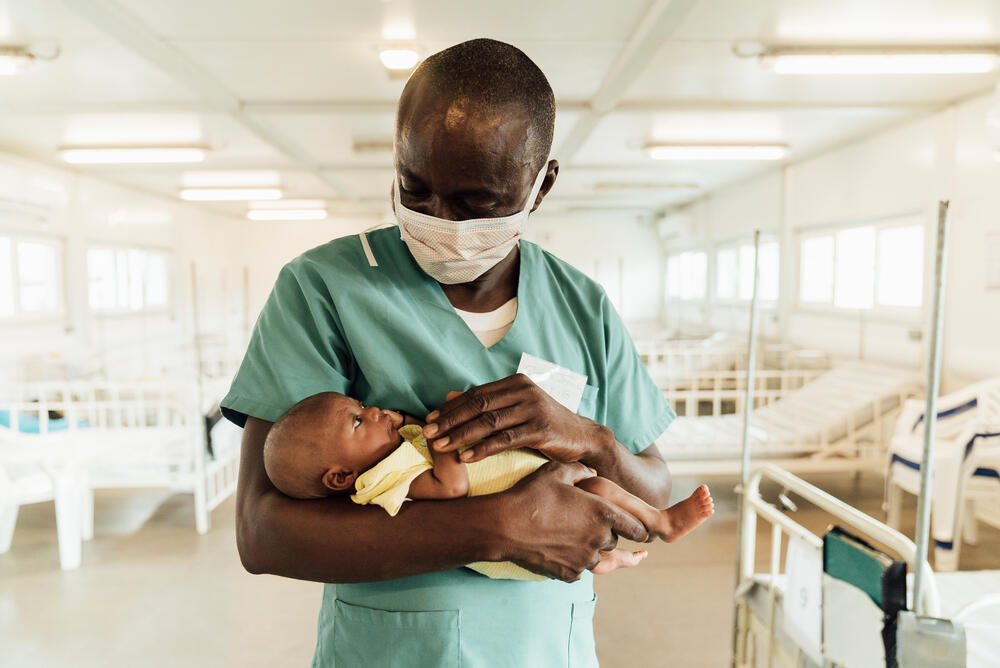 Charles Jormoh, MSF nurse team supervisor
"To see what we are able to do for our patients, makes me really happy. That's why I get the courage to be there for them."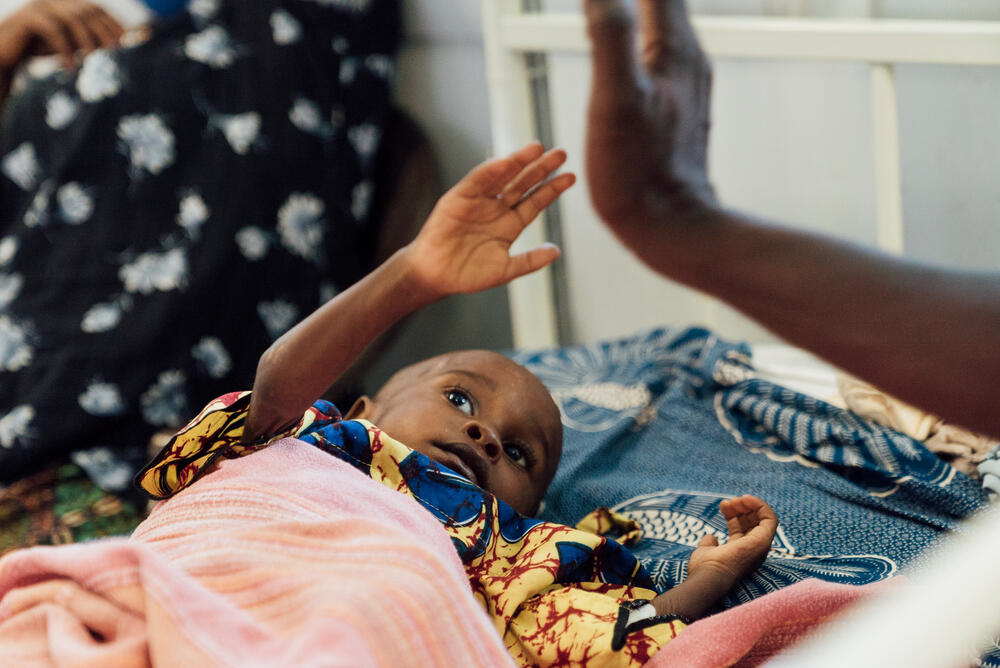 Sheku Kamara, an MSF patient
Two-year-old Sheku Kamara, who is being treated for malnutrition, malaria and pneumonia, hive fives a member of staff at Hangha.
MSF in Sierra Leone
In 2014, Sierra Leone seemed as though it was finally putting its brutal, decade-long civil war behind it. The west African country was enjoying substantial economic growth when, in May 2014, it was faced with another disaster: Ebola.
Access to medical care in Sierra Leone was already limited before the Ebola epidemic and it is estimated that around 10 percent of the country's health workers were among the 3,950 people killed by the virus.
Sierra Leone was finally declared Ebola-free on 17 March 2016 and is now struggling to rebuild its shattered health system.
Médecins Sans Frontières/Doctors Without Borders (MSF) teams work in hospitals, primary health facilities and in the community to increase access to healthcare, fill gaps in the provision of essential medicines, and help develop the country's health workforce.
Our focus is on maternal and child healthcare, but we monitor the health situation across the country, ready to respond to emergencies as required.