Event dates: Wednesday 6 and Thursday 7 December 2023
Event distance: 4.3km
Get into the festive spirit and help Médecins Sans Frontières / Doctors Without Borders (MSF)'s teams to save lives.
The event
Santa in the City is the perfect way to get you, your friends, and your family into the London festive spirit!
The iconic 4.3km route starts with you crossing the Millennium Bridge and takes in some of London's best sites along the South Bank.
Every runner is provided with a 5-piece Santa Suit, runner number & medal.
How MSF will support you
Support from our dedicated events team, fundraising help and tips
Fundraising materials and online resources to help you reach your fundraising target
Get in touch with the team
Any questions? Send a message to our Fundraising team, we'd love to hear from you.
Fundraising resources
Take a look at our available resources to help you with your fundraising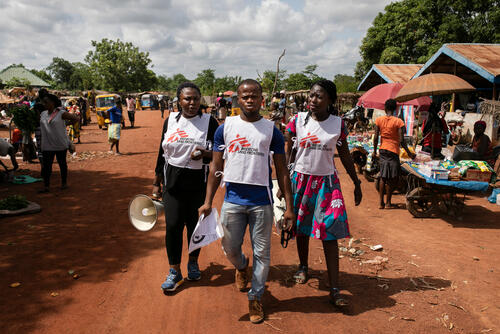 Join the Frontline
Get the latest news and urgent updates from expert MSF staff across the world
Founders Arms52 Hopton StreetLondonSE1 9JHUnited Kingdom