28 Jun 22 | 19 Oct 22
This article is more than one year old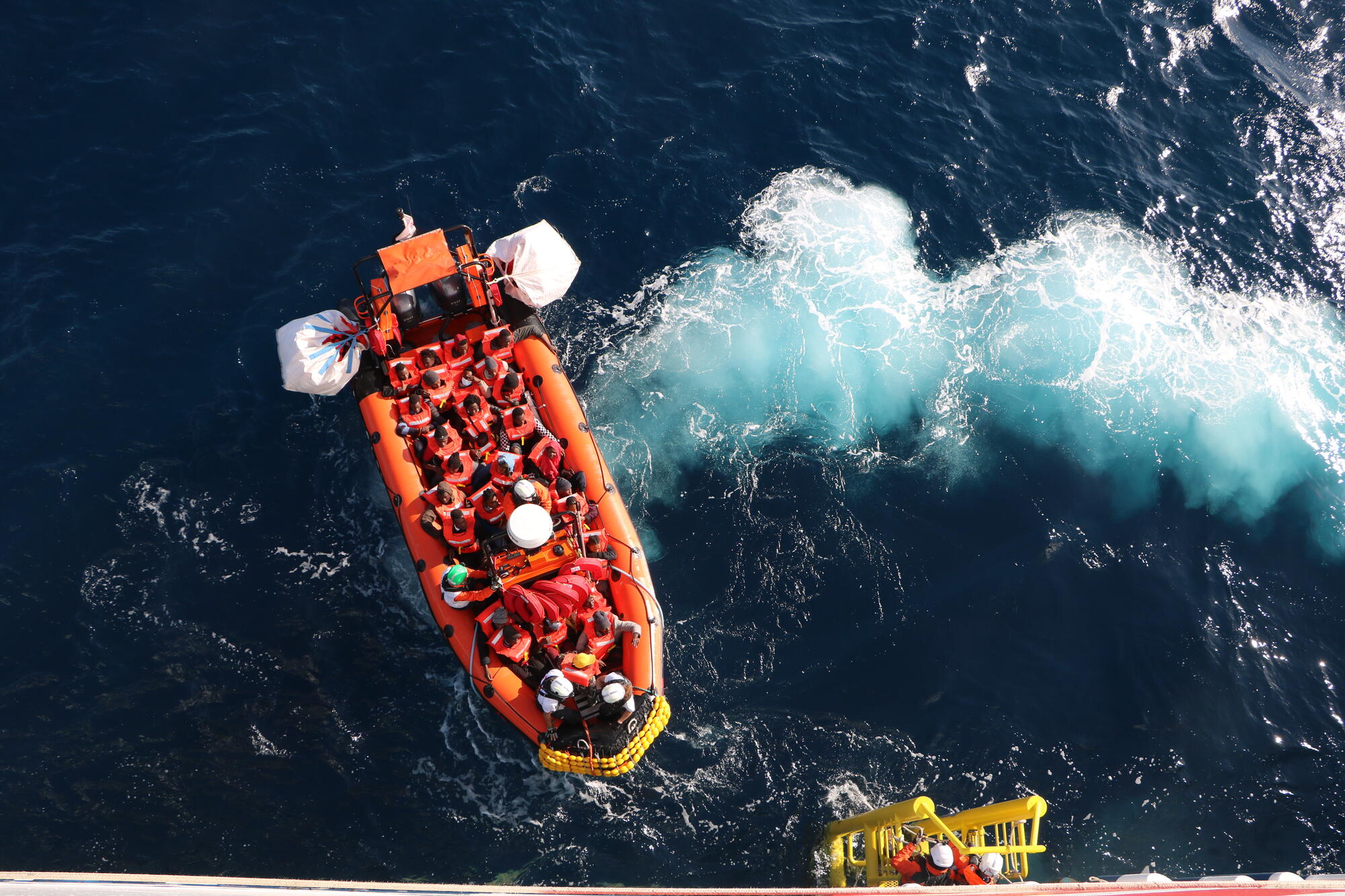 Five lies the UK Government tells us about its Rwanda plan
MSF debunks the arguments behind Home Office plans to forcibly remove people seeking asylum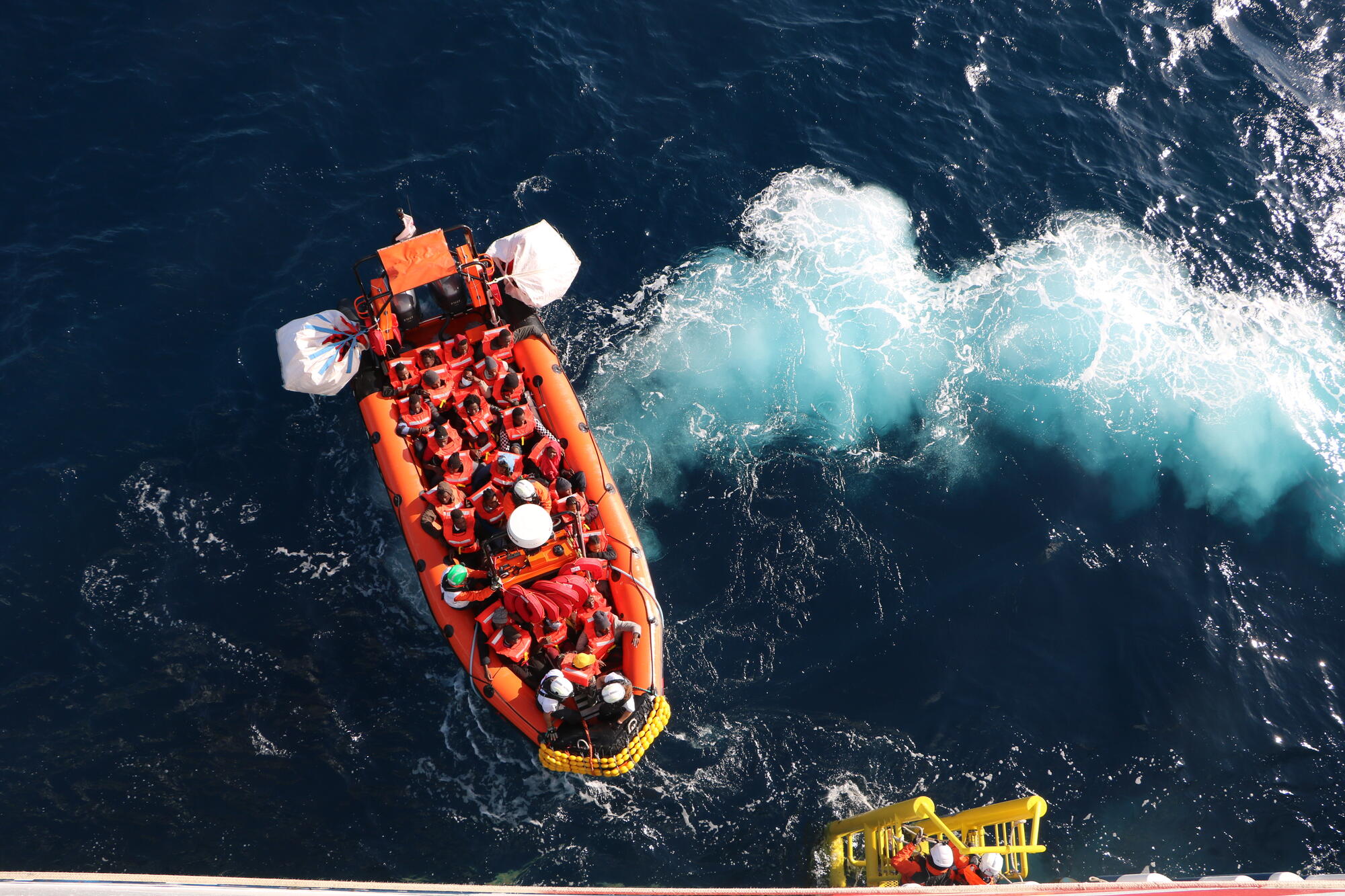 The UK Government has made repeated false claims to back their recent partnership with Rwanda, which will see refugees and asylum seekers who arrive in the UK 'irregularly' forcibly removed to the country.
This has sparked several questions: Will the Rwanda plan prevent dangerous Channel crossings? Does the Rwanda plan comply with International Law? Are there alternatives to the Rwanda plan?
To help set the Government straight, we have chosen 5 of the most common and harmful lies peddled about the Rwanda plan and debunked these using evidence and experience.
1 | This policy will deter people from risking their lives crossing the Channel
This is a claim that has been made by the Home Secretary and the Prime Minister on numerous occasions.
However, not only is the Government unable to provide a shred of evidence to support this claim – internal documents produced by Priti Patel's own department suggest the opposite may be the case.
An impact assessment of the Government's current migration policies produced by the Home Office warned that: "There is a risk that increased security and deterrence could encourage [people] to attempt riskier means of entering the UK."
The Home Office's top civil servant has similarly acknowledged that the plan may mean people take "even more dangerous routes" to get into the UK.
2 | The Government's plans strengthen safe and legal routes for refugees to reach the UK
Priti Patel falsely claimed in Parliament on multiple occasions that through the Nationality and Borders Bill – the centrepiece of the Government's immigration plans – they are "creating safe and legal routes for people…who are fleeing persecution."
This is simply not true. In response to a request for clarification from MSF, Home Office minister Tom Pursglove was forced to admit that safe and legal routes "do not form part of the bill".
The Government has in fact closed many safe and legal routes to the UK, including one for lone child refugees in Europe – the 'Dubs Scheme' and one for Syrian refugees – the 'Vulnerable Persons Resettlement Scheme'.
The refugee resettlement schemes that are left have helped far fewer people than the Government claimed they would. For example, the UK Resettlement Scheme, which the Government claimed would help 5,000 people a year, has so far resettled under 1,500 people per year.
The Government has also cut the number of places available to refugees from Afghanistan through the resettlement pathways Boris Johnson announced last summer. The additional pathways have taken nearly a year to get up and running.
3 | Opponents of these plans have not suggested any alternatives
Priti Patel has repeatedly said that those criticising the plans "fail to offer their own solutions." This is deeply dishonest.
Asylum seekers and refugees themselves, academics, policy makers, politicians, and a wide range of organisations – MSF included – have called for safe and legal routes to the UK to be increased and expanded. Shifting the focus and capacity to provide functioning safe and legal routes would prevent people from dying on dangerous crossings of the Channel.
Alternatives proposed by other organisations include a Humanitarian Visa scheme from France to the UK, proposed plans to decongest and simplify the UK asylum process, as well as calls for the UK to resettle far more people each year than it does currently.
4 | Most people crossing the Channel are "economic migrants"
Priti Patel made this claim to Parliament, but the Government has refused to provide any evidence to back this up and the Home Secretary came under pressure to retract this claim.
From a recent analysis of Home Office data, we know that most people crossing the Channel are likely to be granted refugee status.
In the year ending March 2022, 75 percent of asylum claims were granted by the UK government, proving most people who arrive in this country seeking asylum are recognised as refugees. This includes people who arrive by boat.
Indeed, between January and March 2022, one in four people crossing the Channel in boats were Afghan. Of the top ten nationalities applying for asylum, half have a grant rate above 80 percent (Iran 88%, Eritrea 97%, Syria 98%, Afghanistan 91%, and Sudan 95%).
Formal Removal Directions for expulsion to Rwanda have been sent to individuals from Afghanistan, Eritrea, Iran, Iraq, Sudan and Syria, amongst others. It is highly likely that people fleeing these highly volatile countries are escaping violence and persecution.
Everyone has the right to seek asylum, and this should not be based on their mode of entry to the UK.
5 | The Government "will uphold Refugee Law"
Despite claims by the Home Office that this policy aligns with "international obligations", UNHCR – the United Nation's refugee agency – has recently stated that this partnership with Rwanda does not comply with the UK's "obligations under international law" and is inconsistent with "global solidarity and responsibility-sharing".
The government has not released its legal opinion describing how this plan respects its legal obligations.
Meanwhile, the legality of this plan has been disputed by a plethora of legal experts, NGOs, politicians and peers since it was first announced, who claim it runs contrary to international law, the UN Refugee Convention, and British data protection law.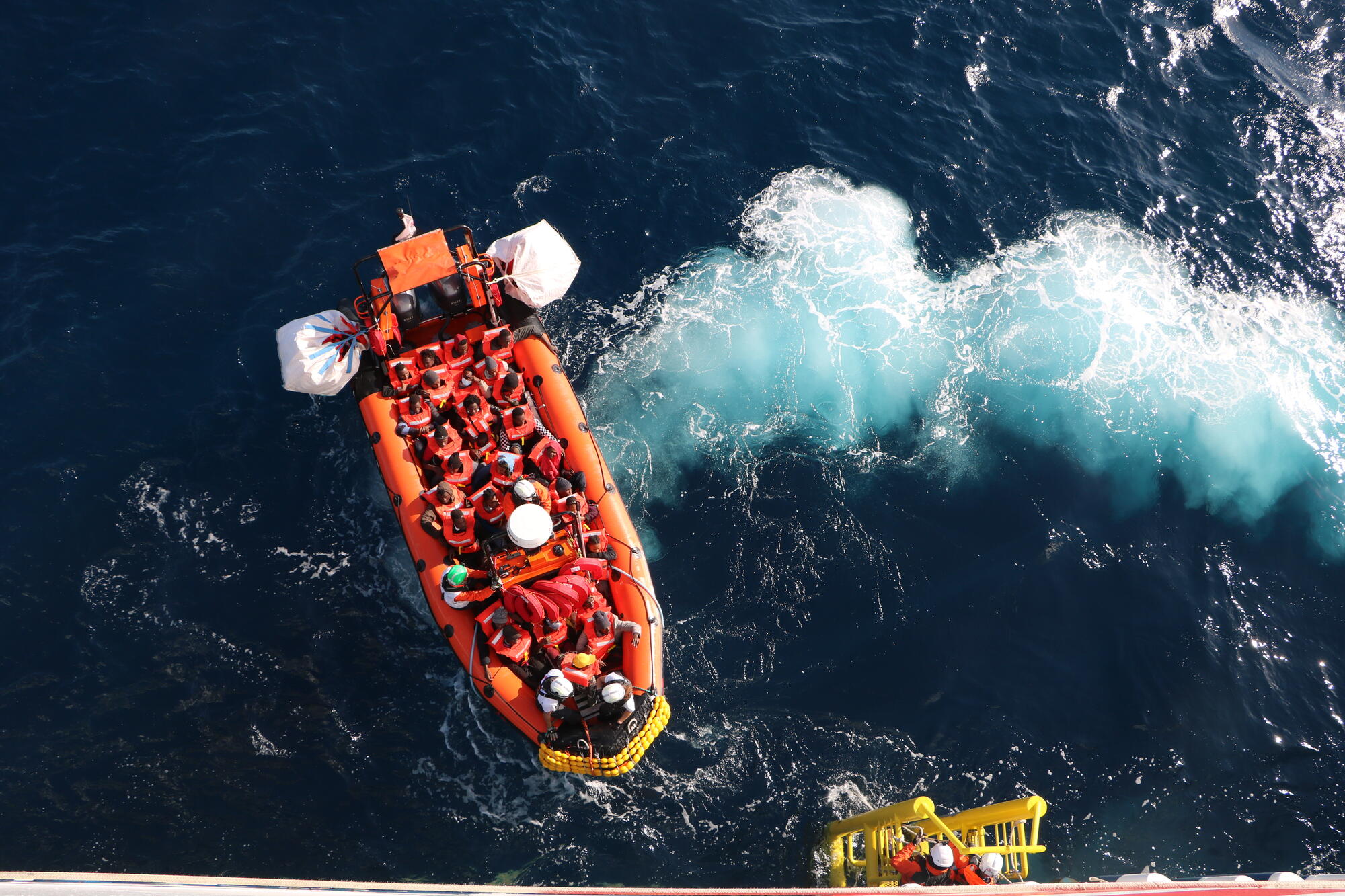 Tell the UK Government to protect refugee rights
Our staff have seen some of the world's worst examples of the abuse and mistreatment of vulnerable refugees.
From the Greek islands, where children are packed into dangerous, filthy open-air prisons at a terrible cost to their mental and physical health, to Libya, where people, including pregnant women and babies, are rescued in the Mediterranean and pushed back into terrifying detention centres – Médecins Sans Frontières / Doctors Without Borders (MSF) medical teams have seen the worst.