Ask the government to stop blocking access to COVID-19 medical products for all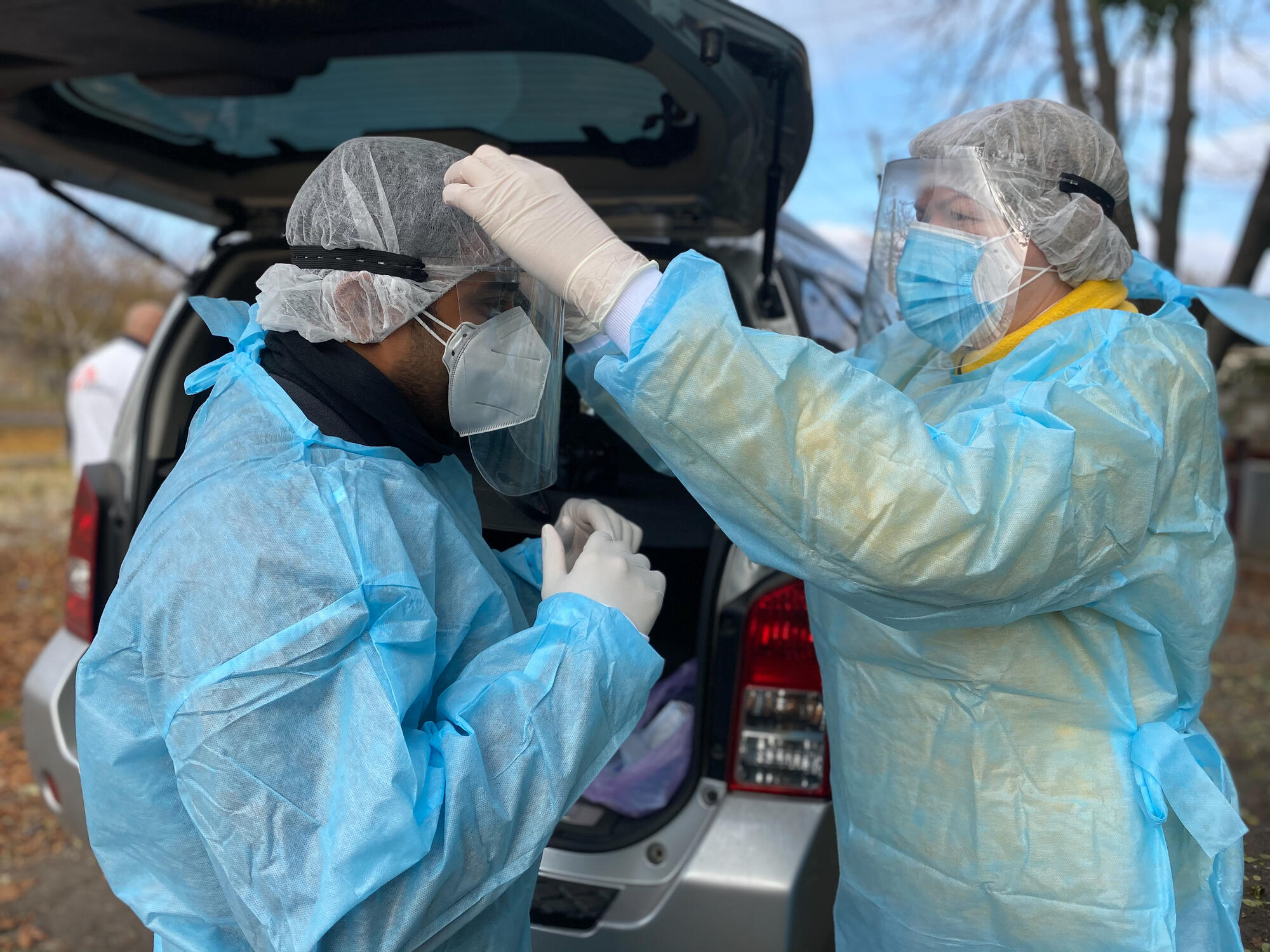 In this global pandemic, the demand for safe and effective COVID-19 tests, treatments, vaccines and personal protective equipment (PPE) is off the scale. Everyone needs access, but there isn't enough to go around.
We continue to witness serious shortages in PPE equipment, and the inequity of vaccine distribution around the world is striking. But it doesn't have to be this way - there shouldn't have to be a choice between someone in the UK getting access to these lifesaving products vs. someone in another country, or vice versa.
We need to maximise available supplies now so everyone can have access as soon as possible.
This pandemic is not over until it's over for everyone
Leaving people in other countries without access to lifesaving medical products is immoral and creates conditions in which new variants of COVID-19 could develop and spread around the world – including to the UK.
We're already seeing how vaccines can be less effective against these new variants.
Yet the UK, along with other governments, is opposing international measures which could help make more COVID-19 medical tools, including treatments, tests and vaccines, available for everyone.
Billions of pounds-worth of public money
Although billions of pounds-worth of public money has gone into the development of vaccines, treatments, and tests, this crucial knowledge is effectively 'owned' by pharmaceutical companies – under what are known as 'Intellectual Property' rights.
These IP rights, including patents, allow corporations to block other manufacturers from producing and supplying more affordable versions.
This "blocking" element keeps prices high and limits global supplies. During a global pandemic it helps no-one.
We can change this
There's a chance to end this. South Africa and India have proposed an IP waiver to the World Trade Organisation that would allow governments to waive intellectual property rights that companies hold on COVID-19 medical technologies for the duration of the pandemic.
If successful, this would remove some of the critical legal barriers that other manufacturers face in producing treatments, vaccines, tests and PPE. More than a hundred other countries are now supporting this proposal.
However, the UK is one of a small number of governments which are seeking to block it.
We need your help to ask them to change their position.
7,420,000,000
£ OF PUBLIC MONEY SPENT ON SIX VACCINES
100
COUNTRIES BACK THE WAIVER INCLUDING CHINA AND NIGERIA
36
COUNTRIES OPPOSE THE WAIVER INCLUDING THE EU, UK AND USA
Will you join us?
We're asking the UK Government to back South Africa and India's proposals for an 'IP waiver'.
If you would like to join us, please write to your MP asking them to call on the Government to support these proposals. There is some guidance to help you below:
1) First, enter your email
We can then keep you up-to-date with progress. We'll also send you occasional general advocacy updates to which you can lend your valuable voice and your support. You can unsubscribe at any time. See our privacy notice.
2) Second, write to your MP
And encourage them to support making lifesaving COVID-19 medical tools become as widely available as possible, by calling on the Government to support South Africa and India's proposals for an IP waiver on Covid medical tools.
Be sure to use your own words as this is proven to have the most impact. However, you may wish to make the following points:
Many vaccines and tools have received huge amounts of public funding. More than £7 billion of public money has gone into the six frontrunner COVID-19 vaccines and so they should be considered a global public good, not the property of pharmaceutical companies.
There shouldn't be competition between countries for COVID-19 medical products – if we maximise supply we can ensure fair access for all.
Just vaccinating people in the UK isn't enough – as long as the pandemic continues, there is the real threat of new variants arising which may make these vaccines ineffective. This pandemic isn't over until it's over for everyone.
This is why the Government must support proposals at the World Trade Organisation for a waiver on intellectual property rights on COVID-19 medical tools.
The service we are using, Write To Them, will also not accept copy-and-paste messages.
Thank you for your support. Together we can end this pandemic sooner.