Take on the incredible Thames Bridge Trek, and help Médecins Sans Frontières / Doctors Without Borders (MSF)'s medical teams save lives worldwide.
Registration fee: from £20
Fundraising target: from £100
The event
Join 2,000 walkers and trek across London taking in unrivalled views of the skyline, and historic landmarks.
Whether you're a walker and new to challenge events, a regular hiker, or someone who just wants a great day out, this event is for you!
The route
Setting out from Putney Bridge, you'll head east towards the City, trekking across 16 historic bridges, each with its own fascinating story, followed by a midpoint rest stop near The Oval cricket ground for some snacks & drinks. 25km later, after crossing the majestic Tower Bridge, you'll reach the finish line in style to celebrate in Southwark Park.
How MSF will support you
Support from our dedicated events team, fundraising help and tips
Fundraising materials and online resources to help you reach your fundraising target
MSF running top or t-shirt to wear with pride on the day
Get in touch with the team
Any questions? Send a message to our Fundraising team, we'd love to hear from you.
Fundraising resources
Take a look at our available resources to help you with your fundraising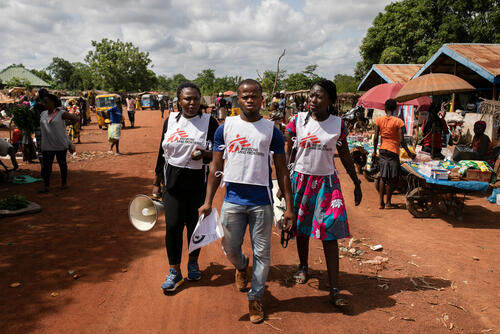 Join the Frontline
Get the latest news and urgent updates from expert MSF staff across the world
London Underground LtdWaterloo Station, York RoadLondonSE1 7NDUnited Kingdom