Royal Parks Half Marathon
Take on the incredible Royal Parks Half Marathon, and help power Médecins Sans Frontières / Doctors Without Borders (MSF)'s emergency medical teams to save lives.
The event
Runners will glide through four of London's most beautiful Royal Parks: Hyde Park, Green Park, St James's Park and Kensington Gardens.
The extraordinary 13.1m closed road route brushes past London's most famous landmarks including The Houses of Parliament, Trafalgar Square and Buckingham Palace.
How MSF will support you
Support from our dedicated events team, fundraising help and tips
Fundraising materials and online resources to help you reach your fundraising target
MSF running top or t-shirt to wear with pride on the day
Get in touch with the team
Any questions? Send a message to our Fundraising team, we'd love to hear from you.
Fundraising resources
Take a look at our available resources to help you with your fundraising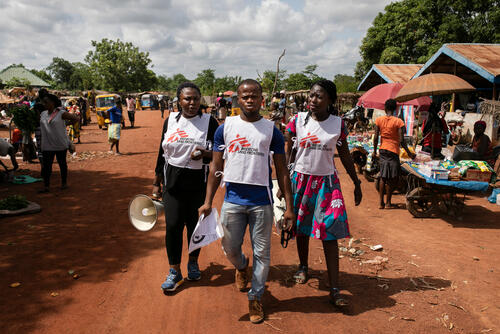 Join the Frontline
Get the latest news and urgent updates from expert MSF staff across the world