Event dates: Saturday 27 and Sunday 28 January 2024
Take on the London Winter Walk, and help power Médecins Sans Frontières / Doctors Without Borders (MSF)'s emergency medical teams to save lives.
Registration fee: £20-99
Fundraising target: £100-350
The event
Choose from a full or half marathon or a 10k option. The route takes in the historic bridges of the Thames plus many of the capital's other key landmarks.
Other benefits include a free winter bobble hat and neck buff, a rest stop with snacks plus a medal and hot food at the finish.
How MSF will support you
Support from our dedicated events team, fundraising help and tips
Fundraising materials and online resources to help you reach your fundraising target
Get in touch with the team
Any questions? Send a message to our Fundraising team, we'd love to hear from you.
Fundraising resources
Take a look at our available resources to help you with your fundraising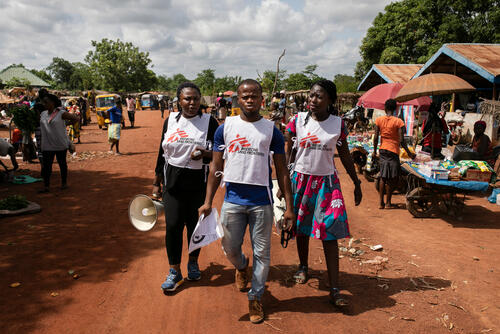 Join the Frontline
Get the latest news and urgent updates from expert MSF staff across the world
The Oval Cricket GroundKennington OvalLondonSE11 5SSUnited Kingdom