22 Jul 20
This article is more than one year old
Tell the UK Government to provide sanctuary for vulnerable refugee children
On Tuesday 8 September a huge fire destroyed the Moria camp on the Greek island of Lesvos.
"The whole place was engulfed in flames, we saw an exodus of people from a burning hell with no direction"
Marco Sandrone, MSF project coordinator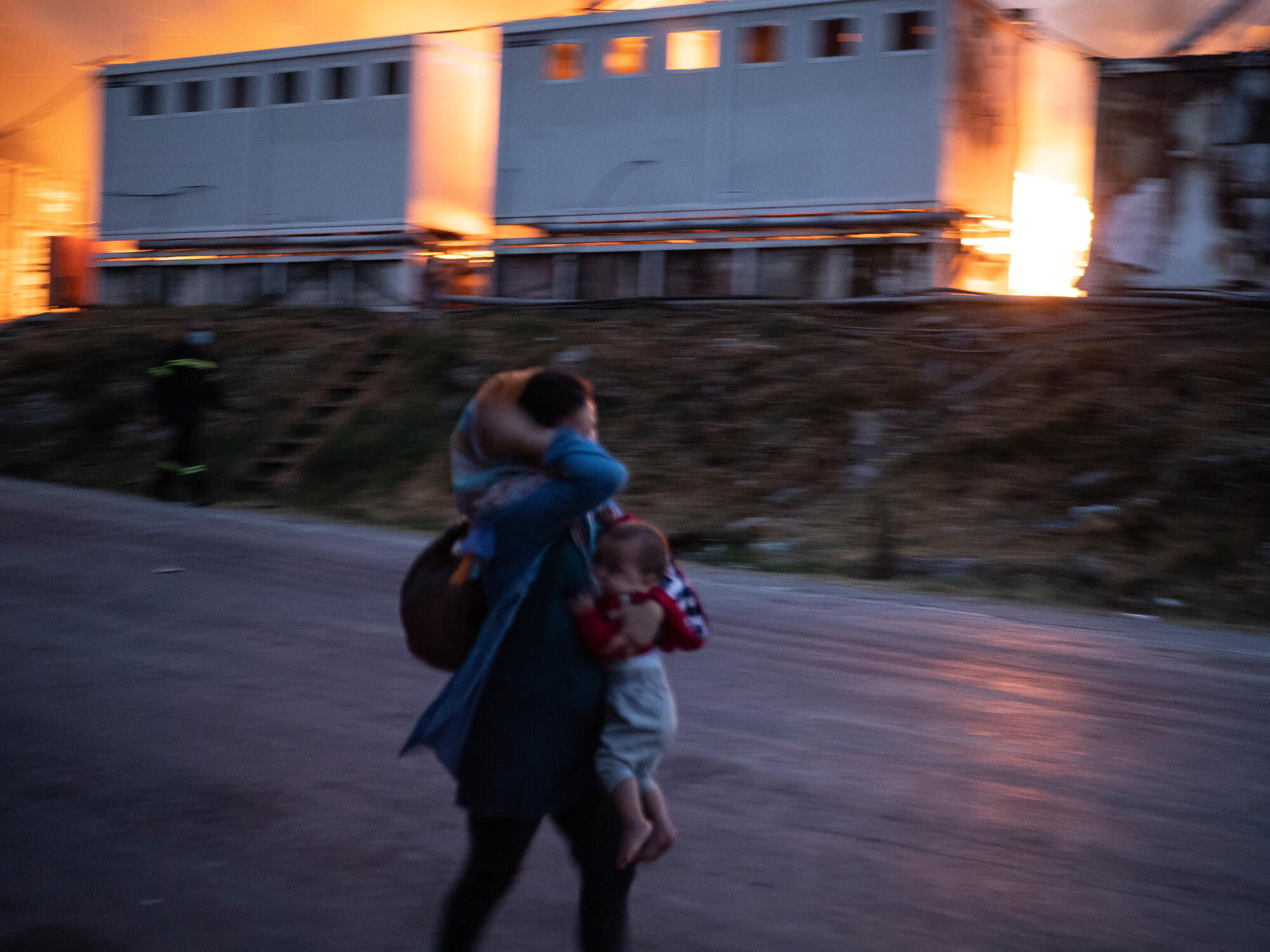 Despite the UK government's assurances that protecting vulnerable children remains a priority, so far, it has not taken in any children caught up in the fire, while France and Germany have taken hundreds each.
It is now even more urgent that the UK Government acts to help unaccompanied children trapped on the Greek islands.
Please read on to find out how you can support.
In MSF's paediatric clinic on the Greek island of Lesvos, our medical teams treat children with complex medical conditions. Some are life-threatening, such as asthma, epilepsy and injuries sustained from war.
Our mental health specialists regularly see children – some younger than six years old – suffering from depression and anxiety, and others who are self-harming or attempting suicide.
These children are trapped in squalid, unhygienic camps which are now even more dangerous due to the threat of COVID-19. They desperately need to get to a place of safety.
But now, the British Government is cutting off crucial routes that allow these children and others in Europe to find sanctuary in the UK.
We need your help to ensure those routes remain open.
1) First, join the campaign
Enter your email here so we can keep you up-to-date with campaign progress.
We'll also send you general advocacy updates - you'll be updated with any other campaigning work and issues to which you can lend your voice and your support. You can unsubscribe at any time. See our privacy notice.
2) Next, message your MP
By writing to your MP, you can demonstrate that there is strong public demand to provide sanctuary to these children.
Type your postcode below, select your MP from the list and ask your MP to:
Support measures to help vulnerable, unaccompanied children who are trapped on the Greek islands.
Ask the Government to act now to protect safe routes to the UK for unaccompanied children from within Europe, as well as globally.
Writing your own thoughts and feelings, while taking a little longer, will also have far more impact. The service we are using, Write To Them, will also not accept copy-and-paste messages.
Thank you for your support, MSF UK