Send a New Year message to our staff
At the start of 2021, amid the COVID-19 pandemic, MSF projects around the world will be staffed by people hard at work to provide emergency medical care to those who need it most.
We asked three MSFers to tell us what it's really like to work for MSF and how they will be spending their Christmas and New Year in 2020/21.
Read about their experiences below and show your support by sending them an e-card.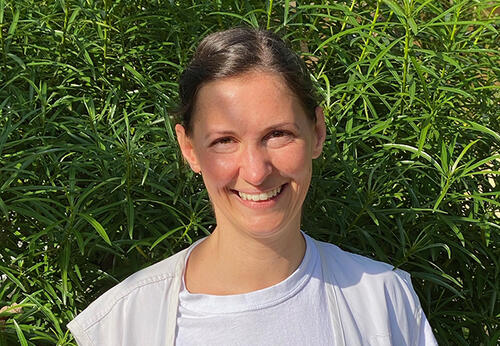 Nurse Camille Vincent in Congo
"Christmas is a big thing for me! I have always celebrated it with my parents and my siblings and I love the Christmas atmosphere. It's the first time I will be celebrating it away from them and it's as hard for them as it is for me."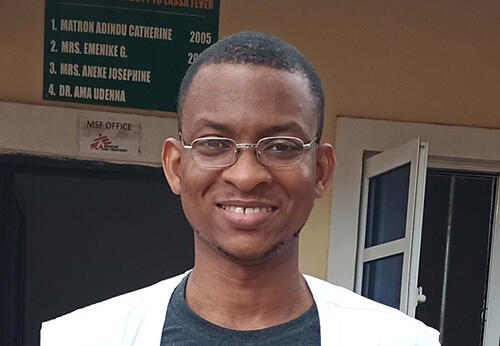 Doctor Precious Mudama in Nigeria
"I will be celebrating Christmas in the field this year, contributing to clinical research, case management of Lassa fever and preparing the local healthcare workforce for the next Lassa fever peak season which starts just after the Christmas celebrations."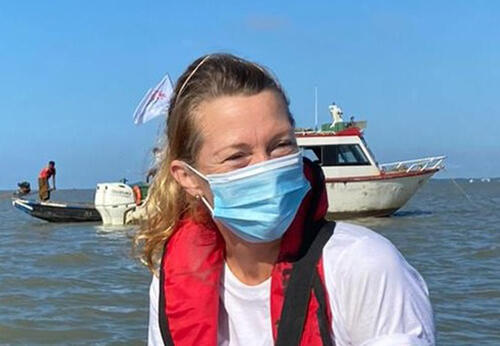 Counsellor Susie Eldridge in Myanmar
"I usually celebrate Christmas with family and friends. This year I have no plans as yet, but hope to spend it with MSF colleagues. I would really enjoy it if we all contributed to how we celebrate based on our own cultures and bring them all together."