Recruitment for anthropologists is currently on hold. Please check back in September 2023 to see whether applications will be accepted from that time.
The role of a Médecins Sans Frontières / Doctors Without Borders (MSF) anthropologist is diverse.
The focus of the anthropologist's role is to design, manage and ensure the quality of often complex and multi-pronged investigations into health and social issues in the sites where MSF is working.
Activities
Depending on the nature of the programme and context, their activities might include:
Working with community members to understand pathways and barriers to accessing healthcare
Developing deep understandings of peoples' perceptions of complex or sensitive health topics, such as adolescent sex, addictions, mental trauma or death and dying
Leading field research studies
Training and managing research teams
Working in tandem with epidemiologists to map disease transmission and contact tracing
Doing emergency assessments and planning project strategies
Monitoring and evaluating existing projects
Helping to develop locally-appropriate best practice guidelines and protocols
Sensitising MSF teams to how they are perceived in the community
Responsibilities
The postholder's main responsibility is to design, manage and ensure the quality of often complex and multi-pronged investigations into health and social issues in the sites where MSF is working.
This most often entails qualitative engagement with local people to better understand their constraints, priorities and agency, but may also include engagement with government ministries, academics and others, as well as audit or evaluation of MSF's own work.
Duties include:
Developing study tools to address specific questions or topics of interest to the MSF teams
Doing literature reviews for topics of interest
Recruiting, training and managing study teams
Network building in the local community and country to leverage knowledge and expertise
Leading data gathering exercises
Leading data analysis and developing findings
Drafting reports or other forms of output to communicate findings
Presenting findings to MSF teams at field and headquarters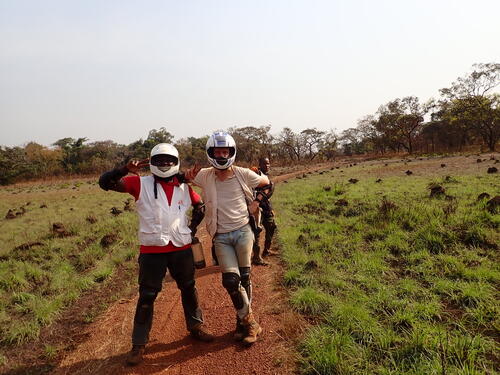 In their own words
Get eye-witness accounts from MSF anthropologists on our blogs site.
Role requirements
Essential
A Master's degree or equivalent higher qualification in anthropology, sociology or allied social science disciplines.
At least six weeks' independent field research in a subject and setting appropriate to MSF's work (e.g. on global health issues, poverty, crime, exclusion)
Experience designing and carrying out complex research projects (literature review; study design and protocol development; ethics approval; data gathering and assessment; publication and dissemination)
Experience training and supervising a multi-cultural research team
Exposure to/ experience of working in fields of interest to MSF (armed conflict; epidemics and infectious diseases; mental health; water and sanitation; poverty and exclusion)
Minimum of three months' work, volunteering or travelling experience in low resource settings
Experience of working in a fast-paced, multi-cultural workspace
Ability to cope in austere, violent or traumatising environments
Ability to function autonomously, often being the sole guardian of a given topic or investigation
Available for a minimum of six to nine months
Fluency in English and a second language (eg: French, Arabic, Spanish, Russian)
IT skills (Excel, Word, PowerPoint)
Highly desirable
Before you apply
Make sure you read our application process guide for an overview of what to expect when you apply for an overseas role with the UK.
We take your safety, security and wellbeing seriously. Please watch these videos before you decide whether or not to apply for this job.